Final phase of Saltburn bathing water scheme begins
Northumbrian Water is about to begin the final phase of a £5M scheme to improve bathing water at Saltburn in the Tees Valley.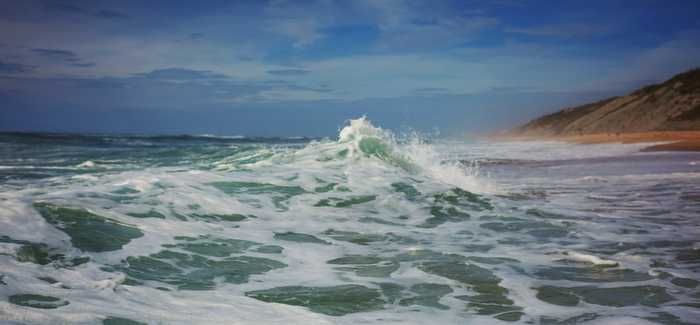 The two-and-a-half-month phase of work will begin on Monday August 10 and will involve transferring wastewater from Dunsdale sewage treatment works (STW) to Marske STW. When wastewater arrives at Marske STW, it will be treated and also disinfected with ultra violet light before being discharged to sea through the existing long sea outfall. Wastewater which is currently treated at Dunsdale STW is discharged into Skelton Beck.
More than 110 metres of new sewer pipe will be installed along a section of Redcar Road, near Dunsdale STW, while a new surface water drainage gully will also be constructed in the same road. Dunsdale STW will be decommissioned in October, once the transferred wastewater is being treated at Marske STW.
Steve Gray, Northumbrian Water's project manager, said: "The Saltburn bathing water scheme will significantly reduce the frequency and volume of spills to water courses from the sewer network, during times of heavy rainfall, and will make an improvement to the quality of water in local streams and rivers and also to sea water quality.
"This investment reflects our commitment to protecting our beautiful coastline and our understanding of the importance of the impact of North East beaches on tourism, the economy and the leisure industry in our region.
"We apologise in advance for any inconvenience caused by the work we are doing at Dunsdale sewage treatment works and thank commuters and residents for their patience in advance."
The overall one-year scheme for Saltburn began in December last year and the other phases of work have involved building an underground storm water storage tank, which will hold up to 6,000 cubic metres of storm water, on the former Guisborough sewage treatment works (STW) site. Stormwater will be pumped to Marske STW for treatment, once the storm has passed. This work is progressing well and will be complete by December this year.
Work to increase the pumping capacity at Tocketts Bridge pumping station, so more storm water can be transferred from Guisborough to Marske STW when it rains, will be finished next month.
To identify the best solution to improve Saltubrn's bathing water quality, the water company worked in partnership with the Environment Agency and Redcar and Cleveland Borough Council to carry out a detailed investigative study in the whole catchment of Skelton, Brotton, Boosbeck, Lingdale and Guisborough. This approach was vital as there are many sources of pollution which impact on Saltburn's bathing water quality, including pollution in Skelton Beck, Saltburn Gill and Pit Hills Stell from cattle, sheep and pig farming, rainfall run-off and pollution from private sewage treatment works.