FBW Engineering agrees management buy-out
Water and wastewater engineering consultancy FBW Engineering Services has concluded a management buy-out which is intended to secure the long-term future of the business.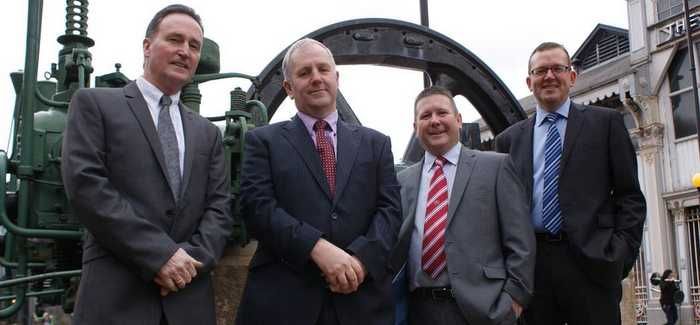 (L-R): Alan Forshaw, Martin Bleasdale, Ian Hampson and Mike Dawber
Recently appointed directors Ian Hampson and Mike Dawber have led the buy-out at the Cheshire-base firm, which achieved a record turnover of £2M in 2015. Since its formation in 1995, the company has specialised in delivering complex, technical projects across the water, wastewater and waste to energy sectors. It is hoped that the buy-out will help continue growth momentum and maintain the continuity of management important to both clients and employees.
Founding directors Alan Forshaw and Martin Bleasdale will both remain actively involved with the business for the foreseeable future; the company says this is a crucial element in ensuring that FBW Engineering Services continues to support its clients with the same level of professionalism that has helped it forge its reputation.
Ian Hampson said: "This deal represents a fantastic opportunity for Mike and I, and also for the company.  We have a long association with FBW and great confidence in the business and its people.  We are well-positioned for future growth and are looking forward to exciting times ahead."
Alan Forshaw added: "We are delighted to have completed this deal.  Ian and Mike have a good understanding of our customers' needs and the many strengths that exist within our business. Martin and I are confident and secure in the knowledge that the successful business we have established over the past 20 years, will continue to thrive in the capable hands on Ian and Mike."