Faulty valve caused permit breach
The breach of an environmental permit at a water treatment works (WTW) in North Wales was down to a faulty valve, a court has heard. Dwr Cymru Welsh Water (DCWW) has admitted the breach at Mynydd Llandygai WTW near Bangor.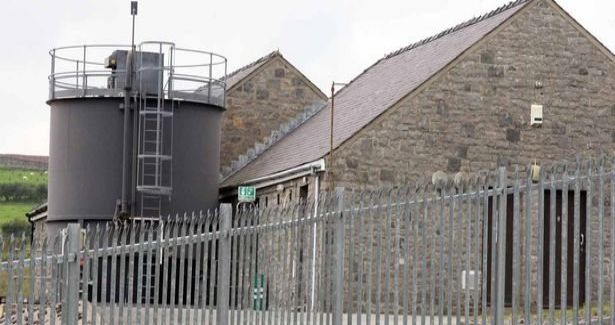 Aluminium leak at Mynydd Llandygai water works contaminated a watercourse. Image: Richard Birch
The mutually-owned utility has received a conditional discharge with £1,800 costs following a leak of aluminium from a waste tank at the works.
Drinking water was never at risk, but a watercourse was contaminated when a faulty valve allowed waste to seep from a lagoon into a watercourse. According to a court report in the Daily Post, engineers also found faults in a pump and aluminium levels were found to be ten times the permitted amount.
The prosecution was brought by environmental regulator Natural Resources Wales (NRW) and the utility admitted the breach at a hearing before Caernarfon magistrates on Friday.
Gwyn Jones, prosecuting on behalf of NRW told the court: "The permitted level of aluminium is 1,000mg/l. Samples taken on 3 August last year showed levels of aluminium of 10,100mg/l, or ten times the limit."
Richard Kimblin, defending, said DCWW owned thousands of items of equipment which may fail: "They live with that on a day-to-day basis. As soon as the fault was identified repair work was carried out."
The court heard the work started on August 8 and was completed by the end of September. The defence insisted the water was not destined for human consumption and that no environmental harm had occurred.
In 2008, 45,000 customers supplied by the Mynydd Llandygai plant were put on a boil drinking water notice after cryptosporidium was found. Some £11M investment has since been undertaken to upgrade the plant.