Farringdon station flood 'a learning point' for Thames Water
Thames Water has described last week's flood at London's Farringdon station as a 'learning point' and has said it needs to work more closely with Network Rail to avoid similar incidents in future.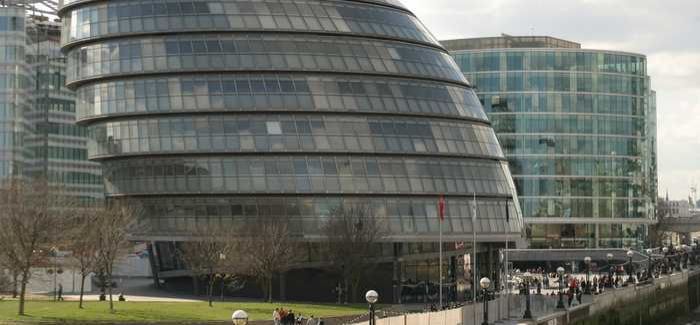 At a meeting of the London Assembly's Environment Committee yesterday, Richard Aylard, External Affairs and Sustainability Director for Thames Water explained that the company has a protocol in place with London Underground and that a similar principle with Network Rail should be set up.  He said; "With London Underground we have a seepage protocol. There should be a similar principle with Network Rail - as clearly we need it."
A burst water main at the station on January 23rd led to a tunnel being flooded with more than one million litres of water and more than 1,000 train cancellations. An emergency pumping operation was put in place and repair work continued around the clock after pipe assessments revealed further leaks.
In the aftermath of the flood, Network Rail and Thames Water blamed each other for the problems: Network Rail said it expected Thames to reimburse it for the cost of the disruption, while Thames said that Network Rail had failed to maintain its surface drainage system and allowed pipes to become blocked by debris.
"We believe this problem was first identified as far back as 2007, and the problems with water on the track have been caused by a lack of maintenance on their part," said Thames director Bob Collington. "Our teams have done a fantastic job resolving this issue, and we will be presenting our findings to Network Rail as part of a full investigation into what has caused this terrible disruption to passengers."
The flooding at Farringdon was explored at the London Assembly as part of a wider discussion addressing issues such as leakage reduction and pipe maintenance. Members also questioned Thames about the cost of the Thames Tideway Tunnel – dubbed the 'super sewer'.
Stephen Knight AM, Chair of the Environment Committee for the London Assembly, said:  "The Assembly plays an important role in investigating issues that affect Londoners and we know that many were left frustrated and out of pocket following the Farringdon flood. We learnt today the cost of building the 'super sewer' is predicted to be around £34 per Londoner, per year, by 2020. We will continue to monitor such projects because Londoners should not have to foot additional bills if problems arise."