Farmers get behind Anglian's Slug It Out campaign
A trial campaign by Anglian Water to tackle metaldehyde in drinking water reservoirs has seen 100% of the targeted farmers sign up to the scheme.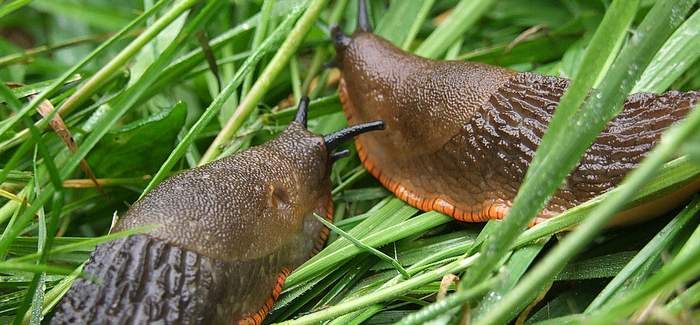 Anglian Water's Slug It Out campaign was launched in June to encourage all the farmers who farm land around six of the region's reservoirs to switch to an alternative method of slug control other than conventional metaldehyde pellets. Metaldehyde is currently the most common way of dealing with slugs, however there are other effective methods including the alternative chemical ferric phosphate.
A team of catchment advisors visited all farmers in the trial areas to speak about the issue. The trial covers an area of more than 7,000 hectares and farmers within these areas will receive payments to cover additional costs, for taking part and for achieving water quality results.
Lucinda Gilfoyle, Catchment Strategy manager, said: "The final take up results for the campaign are very exciting news for us. I want to say an enormous thank you to all the farmers who have agreed to be part of this important trial.
"We need to work out how to tackle metaldehyde in our waters. It is just not possible to remove it through water treatment and if we don't find another way, farmers are likely to face further regulation. We can avoid this, but only if we work together to find the solution in areas that are important to drinking water supplies."
Experts will be analysing the results of water quality tests in the reservoirs and brooks that feed into them throughout the autumn and winter alongside yield results from the farms later in the year.
Farmers taking part in the trial project have land within the natural catchments of six reservoirs – Alton Water in Suffolk; Ardleigh Reservoir near Colchester; Hollowell Reservoir, Ravensthorpe Reservoir and Pitsford Water in Northamptonshire and Grafham Water in Cambridgeshire.
The regulatory maximum level of metaldehyde stipulated by the EU's Water Framework Directive is 0.1 micrograms per litre in treated water.