Farm company ordered to pay £12K for slurry and silage spills
Dorset company High House Farm has been ordered to pay almost £12,000 in fines and costs for polluting the same stream twice - first with slurry and then silage. The spills occurred within five months of each other.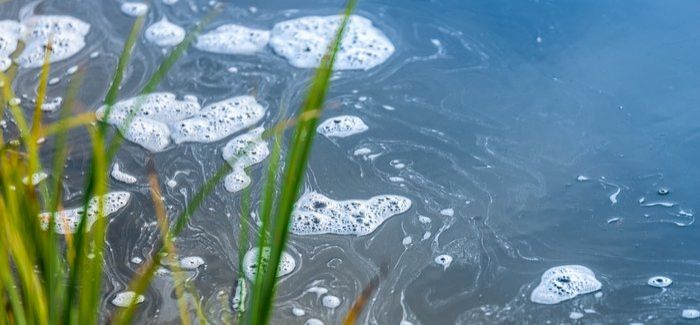 The case was brought by the Environment Agency (EA). On February 2, 2015, the EA received a report of pollution in a stream near Lower Dairy Farm, Poxwell, Dorchester. An officer visited the farm and traced the pollution to a slurry tanker that had been overfilled. Slurry was 'pouring out' the top of the tanker and into a land drain before flowing into a copse and entering the stream.
The tanker belonged to a contractor that had been hired by High House Farm to empty a slurry lagoon and spread the slurry on surrounding fields. The farm manager said the contractor had stopped overfilling and had built a bund around the slurry lagoon tankering area to prevent any further pollution. He had also blocked off a ditch below the land drain with soil.
However, when the stream was checked again it was still found to be polluted. A large pond of slurry had formed in the copse below the protective bund around the lagoon and slurry was entering the stream. The farm manager was told to block off discharges and clean up the pond.
The EA found sewage fungus in the stream indicating the pollution had been going on for some time.
A director of High House Farm told the EA that the slurry lagoon had been overflowing for several days before contractors had arrived on site to lower the levels.
In a separate incident on June 11, 2015, pollution was discovered in the Osmington Stream. The stream bed was covered with 'sewage fungus'. This is an indicator of ongoing gross pollution. The pollution was traced to a silage clamp belonging to High House Farm. Silage effluent from the clamp was seeping into the stream via a ditch.
Weymouth magistrates heard that the company planned to spend £150,000 on improvements to the slurry lagoon and silage clamp at Lower Dairy Farm. This was part of a planned expansion of the farm, but the works were brought forward because of the current pollution risk.
High House Farm, of Dorchester, was fined £5,000 and ordered to pay £6,990 costs after pleading guilty to discharging without a permit for both incidents contrary to Regulation 12 (1) (b) and 38 (1) (a) of the Environmental Permitting (England and Wales) Regulations 2010.