Falco wins £4.9m Thames Water contract
Falco Construction has been awarded a £4.9 million framework contract for the repair, maintenance and upgrade of Flooding Local Improvement Process (FLIP) systems across Thames Water's whole operational waste network.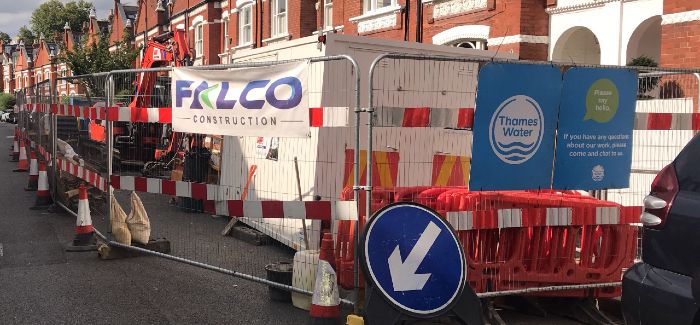 The initial contract term is for three years with options to extend by up to a further five years.
The company's founder and managing director Brendan Griffin said: "Our history is founded on our strong links with Thames Water. Many of the Falco team, including myself, are former Thames Water employees and we are delighted that Falco has been awarded this programme of works," he said.
"This is testament to the hard work our current and past employees have put in working for Thames Water and its Alliance Partners over the years. It marks a great start to the next chapter for Falco which is now owned by its employees."
In March 2021 the company announced it was had transitioned its ownership structure to an Employee Ownership Trust (EOT).
Falco Construction has been providing groundworks packages to facilitate the repair, maintenance and development of underground water infrastructure since its inception in 2004.
Its first major contract was a 2-year package delivering a programme of flood alleviation schemes for Southern Water. Four years later it was awarded tier-1 contractor status by Thames Water – enabling it to bid directly for development services packages.
Since then the company has successfully provided a number of Flood Alleviation Programmes including Counters Creek in West London, Farnborough and FLIP packages in AMP 5 for Optimise & Eight20 in AMP 6.
FLIP systems protect households against flooding from surface and sewer discharge. A FLIP is an electrically-powered pump which is triggered when the sewer network reaches capacity. The electrical pumps isolate the property from the network, protecting it from hydraulic flooding during times of heavy rainfall.