Failure to address leaks costs firms thousands of pounds annually
Thousands of pounds a year are being wasted by UK businesses on unnecessary water costs through failing to identify and address leaks within the boundary of their property, according to Anglian Water Business and NWG Business joint venture Wave.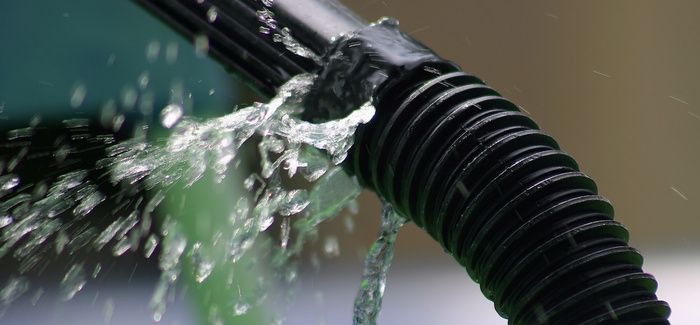 The revelation follows Wave's audit of 'unexplained' water usage across its larger customers which amounts to 643,000m3 of water per year, the equivalent to 257 Olympic swimming pools.
Now the retailer is urging companies of all sizes to address the hidden environmental menace of water leakage, reduce their operational costs and protect their assets from leakage-related damage by checking for leaks and taking steps to eradicate them.
Lucy Darch, chief executive officer of Wave, said: "Water leaks often go undetected for months, as they are invisible above ground, but the costs can be considerable. For example, a leak of one cubic metre per hour costs on average £70 each day or £25,715* over the course of a year. At a time when many companies are working hard to reduce their overheads and maximise profitability, these are unnecessary costs that should be addressed.
"We're committed to helping our customers do just that with a free leak alert service for all businesses that notifies them if we detect an unusual increase in water use so that they can take appropriate action to repair it. We also offer efficiency services which monitors water use and proactively suggest opportunities to save water and costs."
While water companies are responsible for the public supply network, businesses are responsible for resolving any leaks within the boundaries of their own properties. The cost of overlooking leaks or failing to address them can be considerable, not only in terms of escalating water bills but also in terms of collateral damage to both business premises and operational efficiency.
Darch continued: "Not only do leaks increase consumption and therefore bills, they can also reduce water pressure, which can impact on productivity and health and safety for a diverse range of sectors, including farming, manufacturing and food processing. They can also lead to flooding and damage to buildings, so postponing repairs to leaking pipes can lead to considerable additional costs and business interruption too.
"And, for businesses that treat and pump water on site, loss of water pressure can also result in increased energy consumption, leading to even greater financial and environmental costs."
Wave said companies do seem to understand the importance of identifying and repairing leaks. In a recent survey by Wave, 49% of respondents named leaks as the biggest threat to water efficiency within their business, whilst 38% blamed company culture and a lack of awareness about the need to manage water use.
Significantly, 6% of respondents pinpointed a 'lack of advice' from their water retailer as a contributory factor in water inefficiency, and this is an area that Wave is keen to address.
Darch said: "Our aim is to support environmental best practice and help our customers achieve sustainable cost savings by providing services that enable then to identify leaks quickly and tackle them cost effectively. Ofwat estimates that around a quarter of all water in the supply network is wasted due to leaks in the customer-side pipe network – nationally, that's 3,123 million litres every day!
"We are helping our customers do something about that situation, which will benefit them financially and operationally and achieve environmental savings that benefit us all."
* Figures based on 2016/17 measured water and waste water charges from Anglian Water Business