Extreme weather in 2012 cost UK economy £600M
Last year's record-breaking wet year in England could have cost the UK economy around £600M, according to new research by the Environment Agency (EA). The overall financial cost to businesses was up to £200M as total commercial property and contents damage totalled up to £84M, and further indirect impacts, such as staff working days lost, hit companies and local economies for up to £33M.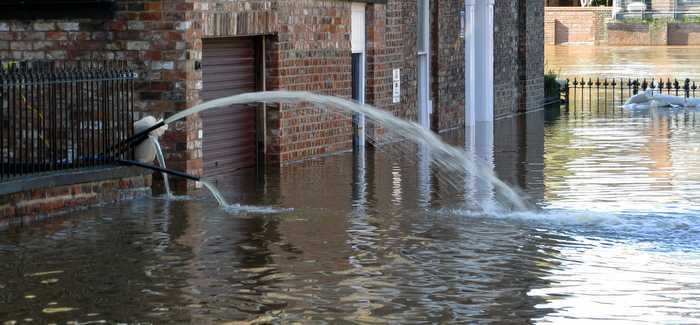 The EA is urging businesses to sign up and receive flood warnings as well as make flood plans
The EA said that while 1 in 4 days were officially in drought, with 20 million people affected by hosepipe bans, flooding occurred 1 in every 5 days last year affecting more than 7,000 properties.
The latest assessment on the financial cost of the 2012 floods show that every affected business was setback an average £60,000 but flood defences protected 200,000 properties – worth up to £1.7B to the UK economy.
In England and Wales, 175,000 businesses are at risk of flooding and, in a recent survey, 1 in 5 members of the Federation of Small Businesses said flooding had had a negative impact on their company over the past 12 months.
The EA, as part of its annual Flood Awareness Campaign, is urging businesses to sign up to receive flood warnings and make a flood plan so they are well prepared for periods of extreme weather.
In the wake of the 2012 floods, around 50% of managers have reported to the Chartered Management Institute that severe weather caused disruption to their organisation last year. Nearly two-thirds of UK businesses have also reported that they suffered supply chain problems because of the extreme conditions.
Disruption caused by flooding to transport, communications and utility links in 2012 is estimated to have cost the economy a further £82M.
In the face of more extreme weather businesses are increasingly coming forward to contribute to local flood defences that would otherwise not get full government funding.