Expect growth in 'in-stream solutions'
Southern Water's water strategy manager, Meyrick Gough, says that in-stream catchment solutions have real potential in coming years. Speaking to WWT, he said that "through some engineering you can create smaller habitats within the river to improve the hydro-ecology".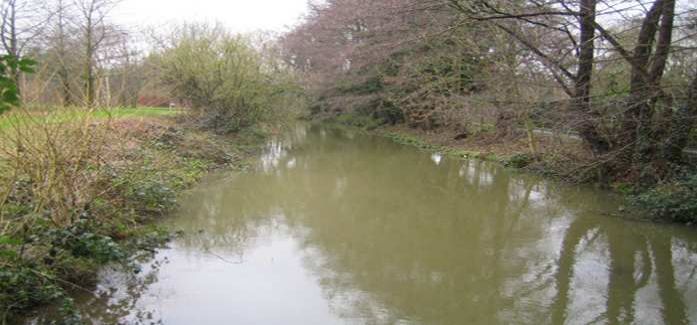 Improving hydro-ecology through in-stream catchment solutions has the potential to improve water supply, says Southern Water's water strategy manager. Image: Nigel Cox
He added: "You could also improve the resilience of the river so instead of one broad simple profile, you almost end up with a 'stepped' profile which means that when you get to lower flows, you still maintain velocities in the river."
Some water companies have already looked at in-stream approaches, Gough singles out Wessex as a pioneer. He also has praise for fishing clubs restoring gravel beds for breeding and shade.
He said the Environment Agency (EA) has also demonstrated where in-stream schemes have helped with the health and ecology of the river.
"For a water resource planner, it is the best area of growth of solutions that we can help effect some changes on, because I know I have to get all of our water supply system to a point where it meets all the challenges it has in the future," Gough said.
He believes that getting involved with the in-stream catchment can make the region more resilient to drought, better aligned to the Water Framework Directive and more efficient in terms of abstraction. It also delivers year-on-year improvement.
"I know we can just keep going with end-of-pipe solutions …but you always want to try to look at innovative ways," he said.
The full interview can be read in the next issue of WWT – out early November.