Essex and Suffolk Water to host 'Day of Innovation'
Some of the world's leading businesses and innovative minds will gather in Essex later this month to tackle major social and environmental challenges at a special 'Day of Innovation'.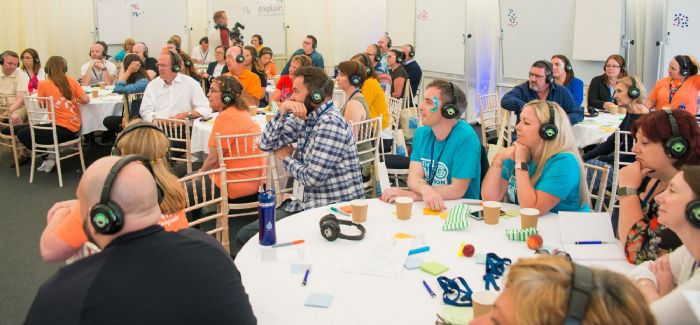 The Day of Innovation will take place at Essex & Suffolk Water's Hanningfield Treatment Works near Chelmsford on Tuesday 18 September.
The event will build on the ideas generated at Northumbrian Water Group's Innovation Festival 2018, which took place in Newcastle in July and was attended by thousands of people over five days. The event saw 13 'sprint sessions' take place to work on solutions to some big questions, including:
How can we reduce the impact of single use plastics?
How can we reduce the water consumption by 110 litres by 2025
How can business improve the lives of people who are visually impaired?
How can we prevent flooding?
What is the future of transport?
The Day of Innovation will be an opportunity to update on the progress of each sprint so far, and for innovative minds to come together again to move each idea forward.
There will be updates on two 'hackathons', which saw over 70gb of data crunched during the Innovation Festival to generate innovative solutions for tackling flooding and leakage.
As well as the sprint and hackathon updates there will also be tech demonstrations, wellbeing and mindfulness activities, creative speakers, competitions, live music and much, much more.
Nigel Watson, Northumbrian Water Group information services director, said: "We're really excited to be bringing a Day of Innovation to Essex, for what will be a fantastic celebration of creativity.
"At our Innovation Festival back in July we set some of the most creative and innovative minds from across the globe one very important task: to try and change the world! What we saw in response to this was truly amazing as everyone rose to that challenge and came up with some truly ground breaking ideas.
"Now we need to develop these ideas and bring them to life, and the Day of Innovation gives us an opportunity to do this in a unique and inspiring environment. I can't wait to see the results!"
The Innovation Festival first took place in 2017, and saw the development of a number of projects that are already making a difference to the world, including the water Refill campaign, artificial intelligence applications and the pollution-busting Moss Tree in Newcastle.
The 2018 Festival was more than double the size and scope of the 2017 event.