Essex and Suffolk Water on the hunt for innovators to help solve bird-mess problem
Essex and Suffolk Water is appealing for help to try and disperse flocks of gulls that are roosting at some of its sites.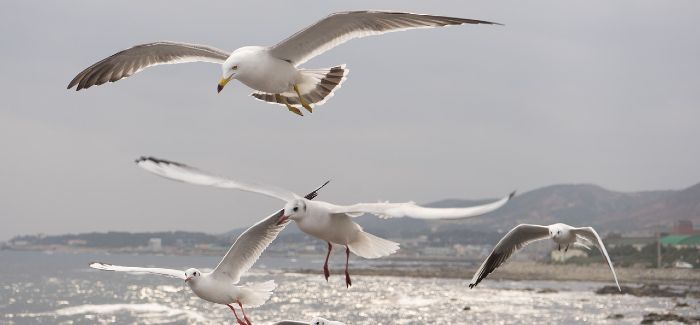 Thousands of gulls have gathered at five different operational sites in Essex – leaving large messes of poo and feathers behind.
The sea-faring birds have been spending their days at the local tip, before settling at the site's roadways and using the slow sand filters for a bath and a drink during the evening.
Although the mess has not impacted the quality of the water in any way, the build-up of waste has been causing problems with filters at some treatment works and has been creating an unpleasant working environment for operational teams.
The unusual problem, which has been going on for several years, has recently got significantly worse following the installation of new security fences.
The water company has tried scarecrows and distress calls but with no success and is now turning to the public for help in solving this smelly predicament.
Innovators are being encouraged to submit their problem-solving suggestions on Northumbrian Water Group's idea-sharing platform, 'Amplify'.
There is potential financial backing to implement the best ideas.
Louise Parker, water supply manager at Essex and Suffolk Water, said: "As a company we are very committed to the environment and spend a lot of our resources in supporting biodiversity - but, as we well know, nature is unpredictable.
"We love the birds, but when they gather in their thousands and create large messes, it slows down the processes at the heart of some of our operations.
"We've tried scarecrows, kites and distress calls but the gulls are wise to them, so we need an alternative approach to encourage our feathered friends to roost elsewhere.
"At Essex and Suffolk Water, we are constantly encouraging people to come up with ideas and inventions to help make us a better business, which is why we are asking members of the public to throw their hat into the ring and give us their solutions."
The solution must not harm the birds and cannot involve loud noises as some sites are close to residential housing.