Essex and Suffolk Water helps farmers get Pesti-wise
A dozen farmers from around Abberton Reservoir's natural catchment area of Layer Brook were invited on a special visit by Essex & Suffolk Water to the Layer-de-la-Haye water treatment works to learn more about the production of drinking water. They were also given an update on the company's Pesti-wise initiative and associated grant scheme.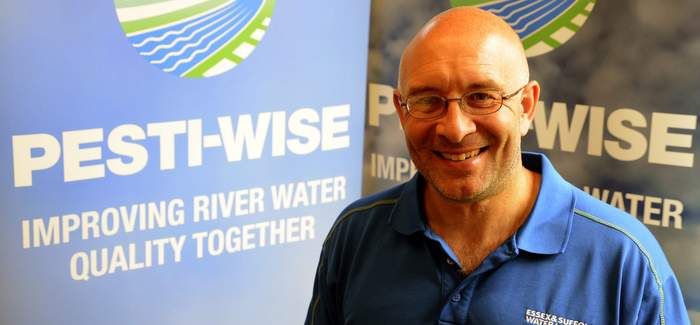 Stephen Derbyshire
Pesti-wise is about working with farmers and their agronomists to deliver practical guidance and on-farm solutions that help minimise pesticide run-off and support sustainable agriculture. Through Pesti-wise, growers in the Layer Brook catchment can apply for grants to help purchase equipment such as precision slug pellet applicators and straw rakes, improve sprayer filling infrastructure as well as other precision equipment such as sprayer auto section shut-off.  
Essex & Suffolk Water catchment advisor Stephen Derbyshire organised the day for the farmers, who manage up to 55% of the land in the area adjacent to the reservoir. Derbyshire said: "These visits can play an important part in helping farmers to understand their impact on vital services the whole community need, such as the drinking water supply.
"Through investment and partnership, Essex & Suffolk Water and the farming community can improve the quality of river water and help to lower the costs associated with the treatment processes at the works."
Hamish Howie, of Thorringtons Farm, Layer Marney, runs Howies & Sons LLP and farms an area on the north-west side of Abberton Reservoir. He said: "The talk was very interesting especially hearing about the importance of Layer Brook, its water quality and the grants available, ending with the tour of the water treatment works. This was my first visit to the water works and the Pesti-wise grant scheme has delivered some useful grants, as we have been able to purchase a precision slug pellet applicator."