ESG awarded £25M UU framework
Testing, inspection and compliance services provider ESG has been awarded a £25M, seven-year framework to carry out a wide range of specialist ground investigation and geo-environmental services for United Utilities (UU).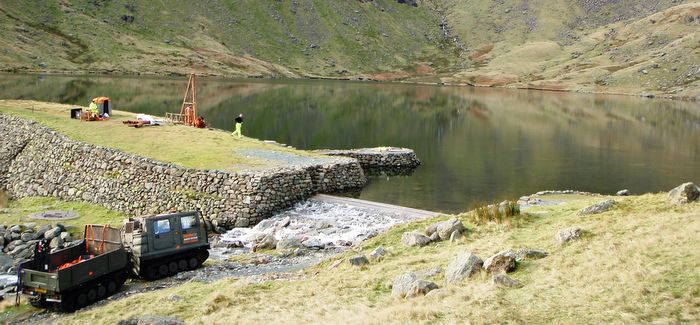 The company has worked closely with UU over the past two decades and the new contract will see its Infrastructure Services division conduct ground investigation works for a variety of sites across the North-west. These will include existing water and wastewater treatment works, reservoirs, various pipeline routes, as well as new water infrastructure networks under construction.
ESG has been appointed as a supplier on both Lots 1 & 2 of the agreement, beginning with an initial five-year contract with the option to extend by a further two years.
Lot 1 involves intrusive ground investigation via exploratory boreholes through cable percussive and rotary coring techniques, as well as trial pits, static cone penetration testing (CPT) and down-hole geophysical surveys. Samples collected during intrusive investigations will be tested in ESG's geotechnical and chemical testing laboratories to create in-depth technical reports for UU. Services on the Lot 1 contract also involve in situ testing, including pumping, pressuremeter, hydrogeological and land based geophysical testing.
Lot 2 of the framework – offshore geophysical surveying and bathymetry – involves marine survey works. Using a range of techniques including multibeam bathymetry, sidescan sonar, sub-bottom profiling and magnetometer surveys, together with land-based topographic and geophysical survey techniques, ESG will support UU in determining location, water depth and variation across its sites.
Mark Nuttall, framework manager, Infrastructure Services at ESG, said: "ESG has built an outstanding reputation within the utilities industry for providing a quality service for clients. Our ability to deliver CPT, geophysical surveys and geo-environmental laboratory analysis in-house means we can provide a unique, innovative and unrivalled offering.
"All engineers, project managers, surveyors, geophysicists and selected subcontractors in ESG's geotechnical team have undergone extensive training and hold EUSR Clean Water Cards. This capability provides United Utilities with reassurance that we have the expertise to deliver the required services and overcome any complex challenges that any individual project may present."