EPS awarded Welsh MEICA contract
Irish support services group EPS has been appointed to one of Dwr Cymru Welsh Water's (DCWW) largest MEICA (mechanical, electrical, instrumentation, controls, automation) packages under the utility's Go-to-Green water quality programme.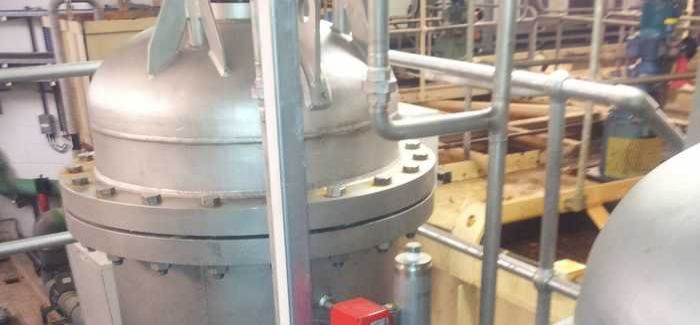 New DAF Saturator vessels installed by EPS at Elan WTW
The works at Cefni water treatment works (WTW) on Anglesey, which are valued at £624,000, are part of a £97M programme that is being managed by engineering consultancy Black & Veatch on behalf of DCWW under a collaborative delivery model.
Cefni is currently at the procurement and fabrication stage, with installation scheduled from November 2013 to March 2014. Go-to-Green is intended to improve resilience in 12 water treatment works (WTW) and enhance water quality for DCWW customers across the principality.
EPS was awarded the first £36,000 MEICA subcontract under the programme at Elan WTW and has since delivered that work package. The company secured a place on the DCWW mechanical works framework earlier this year.
The framework provides for the design, manufacture, installation and commissioning of key items of mechanical process plant and pipework systems across the DCWW territory.
EPS's development manager, Shaun Stevens, said: "Go-to-Green is a collaborative programme in which we will work closely with DCWW and Black & Veatch to deliver efficiencies in cost and time without conceding on quality and outcomes."