Environment Agency proposes limited rises to abstraction charges
The Environment Agency has published a consultation on charging proposals which will see abstraction charges rise in three areas of the country, with the rest remaining unchanged.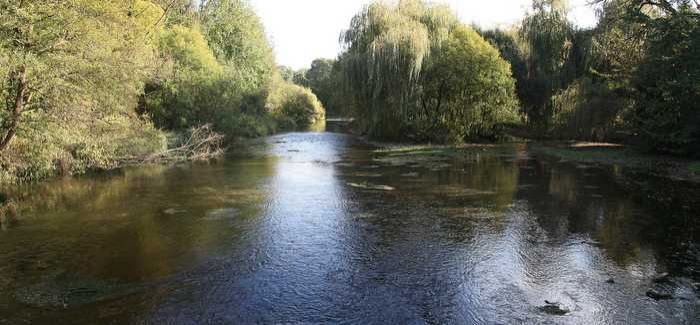 Northumbria is the only English region which will see a rise in the basic abstraction charge
Under the proposals, Northumbria is the only one of the Agency's nine regions which will see a rise in the Standard Unit Charge (SUC), the basic abstraction charge levied for all water abstractions in the region. The Agency is proposing an 8% annual increase for each of the next three years in the Northumbrian region - 2015/6, 2016/7 and 2017/8 – citing a rise in the costs related to the operating agreement it has with Northumbrian Water over Kielder Reservoir.
Meanwhile, in two other regions – Southern and North West – the Agency is proposing a rise in the Environmental Improvement Unit Charge (EIUC), the charge to non-water companies for abstraction which is linked to its Restoring Sustainable Abstraction programme. The rise in this element equates to a 10% hike in total charges in both of these regions.
The other English regions will see charges kept unchanged. Abstraction costs vary widely by region: Northumbria has the highest SUC at £32.01 per 1000 cubic metres, while Yorkshire has the lowest at £11.63. Southern charges the highest EIUC (£15.24 per 1000 cubic metres) while there is currently no EIUC charged in the Midlands, Northumbria and Yorkshire.
The charges are part of the Agency's wider consultation on Environmental Permitting, Abstraction and EU Emission Trading, and those taking part in the consultation have until November 20th to respond.
"We have not changed the level of our charges for many of our regimes in recent years," the Environment Agency said in the introduction to the consultation. "We were able to achieve this through a rigorous and sustained efficiency programme. Substantial savings were made by reducing our support service costs while preserving our front line services."
"For the majority of abstraction licence holders we will continue to hold our Standard Unit Charges (SUC) at their present level, absorbing cost pressures," it added in the section on abstraction costs. "However, we are required by contract to fund an annual return on investment based on the retail price index in the operating agreement we have with Northumbrian Water for Kielder Reservoir. Because the total costs of the agreement represent the overwhelming majority of our costs in our Northumbrian charging region, there is limited scope to offset them and charges will have to increase."
The full consultation document can be viewed at https://consult.environment-agency.gov.uk/portal/ho/finance/2015/charges