England's bathing water quality is the 'best on record'
England's favourite swimming spots are the cleanest they have been since records began, according to new statistics from the Environment Agency (EA) published today (November 8, 2016).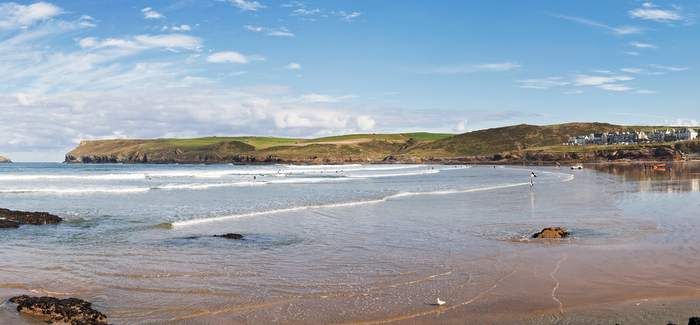 Bathing water quality, tested at 413 beaches and lakes up and down the country, is the best on record and 98.5% passed tough standards this year. Just 28% of bathing waters met the top water quality standards in the early 1990s; now 93.2 per cent are rated excellent and good.
The number of bathing waters rated 'excellent' has increased by 5.9 percentage points since 2015, and five bathing waters have met at least the minimum standards for the first time.
Environment secretary Andrea Leadsom said: "England's bathing waters are enjoyed by millions of people every year, which is why I am delighted the water quality at our beaches and lakes is better than at any time since before the Industrial Revolution. This year more than 93% of bathing waters were rated excellent and good, but we're not complacent – we'll keep working to improve our environment and make sure it's protected for future generations."
Sir James Bevan, EA chief executive, said: "Water quality at beaches has improved again this year, 98.5% passed the standards and 69.5% met the highest rating of Excellent. The Environment Agency has led successful work to protect people, tourism and the environment. We will continue to ensure bathing waters are maintained and improved further, so we need partners and the public to work with us to reduce pollution."
The seaside economy is worth more than £3.6bn a year and 146 million people flock to Britain's beaches annually.
Water UK said the water companies are acutely aware of how important clean bathing water is to customers, local businesses and the tourist trade, and the water industry has invested billions of pounds since the 1990s on measures that protect our unique and beautiful bathing waters.
Sarah Mukherjee, director of environment at Water UK, said: "Despite these positive results, water companies continue to invest heavily into the environment, and are looking to the future. The sector is working with a wide variety of groups to develop a programme of robust research (http://www.water.org.uk/policy/improving-resilience/21st-century-drainage) to help deliver a sewerage and drainage system that's affordable, resilient to climate change and that will serve the UK for generations to come."
Thirty-three of the 34 bathing waters in the North-east have either an 'excellent' or 'good' water quality status. Northumbrian Water's wastewater director, Richard Warneford, said: "Investment in areas such as Seaham and Seaham Hall, where we have implemented improved stormwater storage facilities, and Saltburn, with a £1.5M system upgrade, has paid off and this is reflected in today's results, with Seaham and Seaham Hall moving from both being 'good' to 'excellent' and 'good', respectively, and Saltburn rising from 'good' to 'excellent'.
"There is more work like this to be done and we refuse to take today's excellent results as an excuse to be complacent. Great bathing water relies on constant attention to detail and a willingness to continue looking for new ways to protect and improve our environment."