England may run short of water within 25 years - EA chief exec
Environment Agency chief executive Sir James Bevan has warned that England is on course to run short of water in less than 25 years.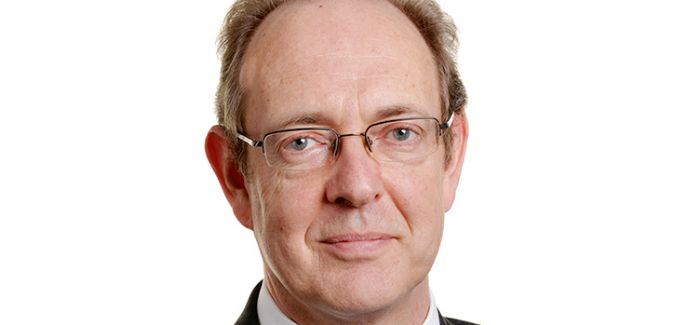 Water stress is already rated as serious in a significant part of the country and, with climate change and population growth exacerbating the situation, Bevan said the lines of supply and demand are on course to cross over and leave England with insufficient stocks.
Speaking at the Waterwise conference on 19 March, he said every water company had identified climate change as its biggest operating risk in its business plan and that each company had included a chart that is sometimes known as the 'jaws of death'.
"This chart draws two lines across the X/Y axis," he told delegates. "The first line shows predicted water demand over the next several decades in the region the water company serves: and in all the water company plans this line goes up, as more people, homes, and businesses appear over time.
"The second line shows the water that will be available to supply those needs, and in all the water company plans this line goes down, as the effects of climate change kick in.
"And somewhere out along the timeline, usually around the 20/25-years-from-now mark, those lines cross. And that, ladies and gentlemen, is the jaws of death – the point at which, unless we take action to change things, we will not have enough water to supply our needs."
He warned that "climate change plus growth = an existential threat. To our economy, environment, security, happiness, way of life. We can choose to ignore this problem. Or we can choose to tackle it."
He said the solution would come through many methods, which would all need to be pursued.
"We will need to see more water transfers between regions from areas of water surplus to areas of deficit," he said. "There's scope to do much more here: currently only 4 per cent of water supplies are transferred between individual water companies.
"We will need to build more desalination plants. Thames Water have an impressive one in Beckton, the first of its kind in the UK, which can provide up to 150 million litres of drinking water each day – enough for nearly one million people.
"And most controversially of all, we will need to build new reservoirs. Creating some of that new infrastructure will be challenging: we have not built a new reservoir in the UK for decades, largely because clearing all the planning and legal hurdles necessary is so difficult and local opposition so fierce.
"But while there will be political challenges, there should be less difficulty over the economics. That's because the investment needed to build the infrastructure we need to increase our resilience is modest compared with the cost of not doing it."
He said demand will also need to be cut, including reducing leakage, the use of water metering, sustainable drainage systems and insisting on new building regulations to drive greater water efficiency.
"The fact is that we won't have long-term water security unless all of us change our behaviour," he said. "We all need to use less water and use it more efficiently.
"Part of this is about technological innovation, to develop machines and processes that use less water better, but most of it is about human behaviour: changing it. And what we know about this is that we can do it.
"In the last few decades we've radically changed behaviour on smoking (everybody did it) and seatbelts (nobody wore them). In the last two years we've changed behaviour on plastic. We need water wastage to be as socially unacceptable as blowing smoke in the face of a baby or throwing your plastic bags into the sea. We need everyone to take responsibility for their own water usage."
He added: "If by 2050 we reduced per capita consumption to 100 litres a day, leakage by 50 per cent, and did nothing else, it would provide enough water for an additional 20 million people without taking any more from the environment. And who's to say that by 2050 we couldn't get to 80 or 70 litres a day?
"The world will be very different then. So my final point to you is that while our goal – long term water resilience for this country – may be ambitious, it is also achievable."
The speech prompted responses from across the industry.
British Water chief executive Lila Thompson welcomed his comments, saying: "Water scarcity is a very serious issue in the UK and globally and British Water members are very keen to play their part alongside the water utilities, the regulators and the public in achieving long-term water resilience.
"The water industry supply chain has a long history of innovation in meeting crises in water and sanitation evidenced over many decades. The UK already boasts a very broad range of technologies and expertise which include areas such as leakage detection, smart metering, data analytics and sustainable water management.
"As the UK's lead trade association for the water industry, our members can provide knowledge and experience in every aspect of water technology, services and infrastructure. We are always ready to put those connections to work for the water industry in the UK and internationally."
Xylem managing director Jason Howlett said: "Having read Sir James Bevan's comments in the news this week, they come as a breath of fresh air for Xylem. I am a firm believer that the industry needs to change its mentality in order to combat the water shortage crisis.
"It is certainly not new news that England will not have enough water to meet demand in 25 years. However, the head of the Environment Agency is taking a bold stance to drive awareness. Something disruptive needs to happen and Xylem supports this approach along with Michael Gove's recent leakage targets – we are still losing three billion litres of water to leaks every day.
"Making small tweaks to our daily habits is all well and good, but it is not enough – a more permanent change is needed."
He added: "I am worried there is too much conservatism and risk aversion in the industry. Companies should not fear failure through investing in new ways of doing things, as moving too slow could be even more detrimental to our future."
Gary Sewell, head of product and services at Clearwater Technology, said: "This stark warning from Sir Bevan doesn't come soon enough.
"The public should be reassured that across many industries, businesses are working to reduce their water footprints, but there is more that can be done and every businesses needs to be invested in reducing its water usage.
"Readily available water management technologies and processes can drive down water consumption and energy usage, from optimisation of plant equipment to water recycling.

"While averting a water shortage is the number one priority, businesses can also increase profitability through water savings while increasing their sustainability credentials which is something that is becoming increasingly important to today's consumers and business customers."