Energy and Efficiency Industrial Partnership to tackle skills shortage
The Energy and Efficiency Industrial Partnership has been set up to secure the future workforce of the UK's energy and utility industries. The employer-led partnership will fill an emerging training and skills void in the water, gas, renewables, waste management and power industries, which is currently stunting growth and hampering recruitment of new talent.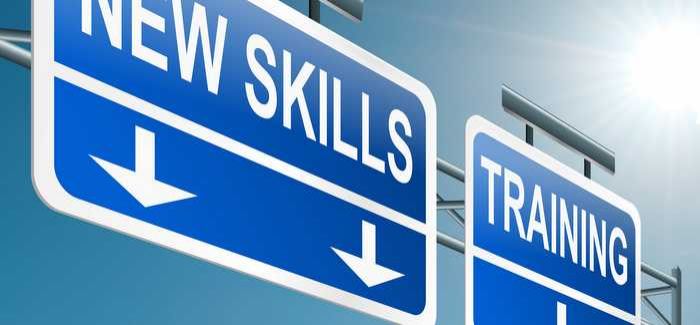 Employers can control training content, and employees will have more flexibility in choosing skills
An estimated 50% of current employees will have left the sector by 2023, due to its ageing workforce. To plug that gap, 208,000 new people will be required within ten years and the partnership plans to put long-term solutions in place to reverse this trend.
The partnership will become a forum for strategic discussions on current and future energy skills challenges, contributing to the delivery of a low carbon economy that will ensure the security of UK utilities. It will develop an industry-wide view on growth innovation and sustainability, as well as game-changing, sustainable ways of improving skills that ultimately drive productivity and growth.
It is expected to deliver 70,000 learning opportunities, through apprenticeships and traineeships. It will create more entry routes to jobs, support training and ensure the industry has the right quality, quantity and diversity of new recruits.
Employers will have control over the make-up and content of training, while employees will have a clearer view of what training is available, with more flexibility in the ways they choose to develop their skills.
The partnership is receiving funding as part of the government's Employer Ownership of Skills (EOS) pilot and is supported by Energy & Utility Skills (EU Skills), Capita Talent Partnerships and Asset Skills, and driven by National Grid − among 67 employers from across the sector. Collectively, they will match the government's input with an additional contribution, channelled into addressing an ageing workforce, a lack of future-proof skills and youth unemployment. 
Steve Holliday, the partnership's chair and National Grid chief executive, said: "This investment will play a vital role in supporting the future of our energy and utilities industries and marks a watershed in terms of the government's recognition of them as priority sectors.
"As well as positively impacting the UK economy, the partnership will develop an industry-wide view on growth, innovation and sustainability, which will help ensure the future of the UK's utilities."
EU Skills chief executive Neil Robertson said: "We welcome the government funding as a cornerstone of this initiative. In turn, it will create jobs, boost sector competency and help the UK meet its energy and carbon commitments by readying workforces to meet the demand for new and innovative power and energy solutions. 
"Not only that, it will contribute to local communities and foster talent in science, technology, engineering and maths from school age, building a more sustainable, secure economy for the future."