Eight2O - name given to Thames alliance
Thames Water has officially named its new collaborative alliance for capital delivery. Now operating under the name Eight2O, the utility says the announcement marks a complete transformation in the way Britain's biggest water and sewerage company delivers capital investment.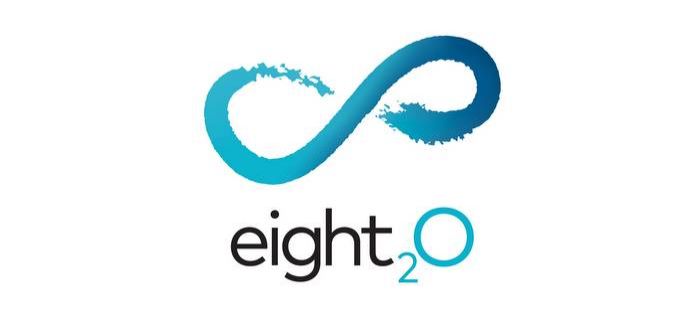 A new logo for a new alliancing approach
Eight2O has already begun work on plans to deliver billions of pounds of essential improvements to its ageing network over the AMP6 period (2015-2020).
Chief operating officer, Graham Keegan, formerly of Costain, said, "Creating a shared identity was a much needed step forward in terms of enabling our alliance people to feel like part of a strong delivery team. It's a fantastic milestone and we look forward to working together to achieve our goals.
"The working principles represent a big change from past delivery models and includes a joint team working with an integrated supply community, boosting safety and efficiency and making sure solutions delivered are innovative, sustainable, and present greater value for money in the future – not just the cheapest solution."
The eight-strong alliance comprises five groupings. These include two design-build joint ventures consisting of Costain, Veolia & Atkins (CVA) and Skanska, MWH & Balfour Beatty (SMB), as well as a programme manager in MWH and a technology innovator in IBM, plus Thames Water as both client and partner.
Thames Water, the largest water and sewage company in the UK, says it is using the alliance model to achieve greater efficiency in the delivery of its business plan, with a greater emphasis on collaborative team-working, innovation, sustainability and an integrated supply community, in a bid to lock in long-term value to the company and its customers.
The alliance is set to carry out between £2Bn and £3Bn of work. Thames Water's investment programme for the five years from 2015 will be finalised following the 2014 water industry review of prices by the regulator Ofwat. There is potential to extend contracts after this five-year period to 2025.
WWT has the inside story on the creation of the alliance – see Consultant & Contractor File for an exclusive interview with chief operating officer Graham Keegan and members of the team, out 9th January