EIC urges government to reboot flood policy
The Environmental Industries Commission (EIC) is urging the government to take forward its ten-point plan in order to reboot flood policy. The trade body has published Turning the Tide, a new policy recommendations report for living safely and prosperously in an increasingly flood prone country.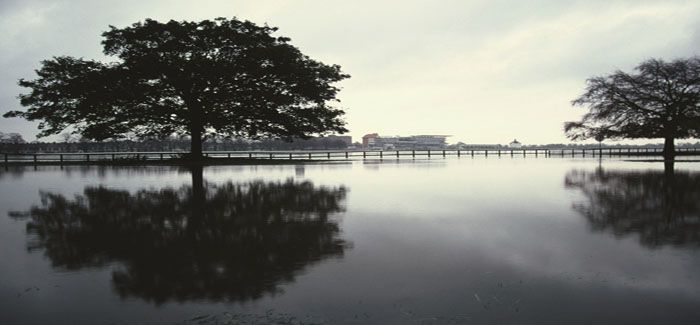 Within the context of the National Flood Resilience Review, the EIC is urging the government to:
Initiate a national debate on the priorities of future capital expenditure for flood defence
Review the UK's comparatively low protection criteria and the 1:8 cost benefit ratio for flood defence approval
Make the Resilience Direct database more accessible. Aggregate disparate databases into one national data bank
Introduce an easily understood flood risk scale
Use smart technology to improve the quality of warnings. Make Environment Agency alerts 'opt-out'
Make flooding a primary consideration in planning policy and continue to clarify SuDS standards
Support innovative British property level protection firms both domestically and internationally
Review the Repair and Renew Grant so that it is a genuine, long-term incentive for individuals to improve their property defences
Reform Flood Re so that it includes SME property, ensure policy holders are rewarded for improving their defences by reducing premiums
Consider restructuring the Environment Agency and setting up a new Water Agency
The EIC's executive director, Matthew Farrow, said: "Flood policy needs a reboot, otherwise we will continue to see so-called 1 in a 100 year floods causing untold damage and misery every few years. We need some specific changes, such as extending FloodRe protection to small businesses, and making the Repair and Renew Grant a permanent scheme that incentivises home-owners in at-risk areas to invest in property-level protection. 
"But we also need to rethink our approach to flood risk more widely. How can we make better use of 'big data' to identify and anticipate flood risk and potential flood damage? And should the economic value of areas be the main criteria for prioritising flood defences?"