Edinburgh Airport works with Veolia on smart water network
Edinburgh Airport is managing and optimising its water network with the help of a new 12-year water services contract with Veolia.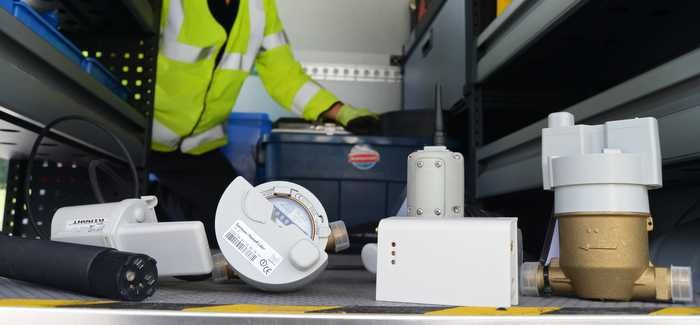 Mains water sensors will be used as part of the new water management regime
The new contract will provide a range of water management services, backed by the latest smart metering and digital mapping technology, to the Airport which serves 10.2 million passengers each year.
Edinburgh Airport uses 18.5km of water mains network to provide water to its passenger terminal facilities, cargo terminal, engineering buildings and a hotel.  Under the new contract, Veolia will deliver optimised water network management and maintenance services that will both reduce the risk of water leakage, and ensure this network is operated in line with today's water industry standards.
Airport sustainability performance will be improved by more efficient operation of the distribution system that will also reduce energy usage and CO2 emissions in line with the Airport's environmental targets. Veolia will take responsibility for managing the risk of maintaining and operating the water network, monitoring water quality and billing tenants, allowing the airport to concentrate on its core business.
 A wide range of operational services have been developed to manage the Airport's water supply.  These include developing and maintaining a smart meter infrastructure across the Airport and mapping all of the water assets on a Geographic Information System (GIS).  Close management of these two systems will ensure that the Airport has access to live data on both water use and on the status of its water assets.  To reduce the requirement for reactive maintenance, Veolia will also develop a long term asset management plan to ensure that the network is always kept in a good condition. 
The Airport is currently implementing a £125M, five-year investment programme that includes additional retail in the landside terminal and departure lounge, improved check-in and immigration facilities. To meet the water demands from the new facilities, Veolia will expand the network when required to support this growth.
John Abraham, Veolia's Chief Operating Officer, UK Water said: "The use of innovative smart services and operational optimisation on the water networks at Edinburgh Airport will bring real benefits to the management of this vital utility service.  This will ensure the quality and delivery of the water supply, minimise water loss and enhance sustainability.  All of these benefits will help to support the Airport's future growth plans."