EC goes out to consultation over optimising water reuse
The European Commission (EC) has launched a new consultation on policy options to optimise water reuse, which is not currently widespread across the European Union (EU) with most wastewater from treatment plants just flushed out into rivers and lakes.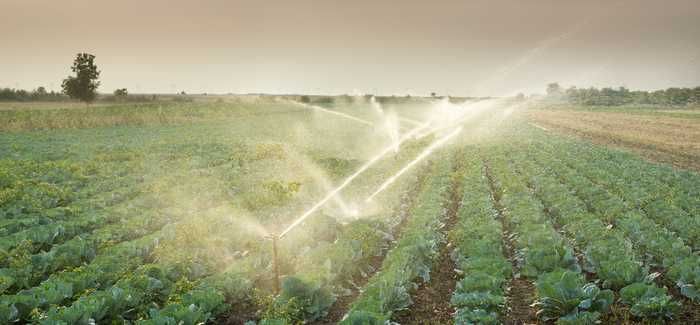 Potential obstacles to the free movement of agricultural products irrigated with reused water could be hampering the potential of water reuse solutions
The internet-based consultation, which runs until November 7, sets out to evaluate the most suitable EU-level instruments to foster reuse, while at the same time ensuring the health and environmental safety of water reuse practices and the free trade of food products.
The background is "a worrying mismatch" between demand and availability of water resources across both temporal and geographical (spatial) scales. Freshwater resources have been coming under increasing stress both in arid regions, with low rainfall and high population density, and temperate areas, with intense agricultural, tourism and industrial activities. Global climate change exacerbates the situation, with significant and widespread impacts expected over the medium to long term.
Growing competition for water resources between different water-using sectors is already emerging, while high-quality resources need to be protected and reserved to supply drinking water.
One reason that most wastewater originating from urban wastewater treatment plants is currently discharged into water bodies without taking advantage of water reuse solutions' potential could be, said the EC, the lack of common EU environmental / health standards and potential obstacles to the free movement of agricultural products irrigated with reused water.
The consultation results will be used as input for the preparation of an Impact Assessment covering all key areas of potential application – agriculture, urban, industrial and recreational uses (such as golf courses and bathing water), groundwater recharge, etc. Final proposals will then be put forward in 2015.
A spokesman for Water UK welcomed the consultation. He said: "It is very worthwhile for these are big issues. But cost is always going to be an issue – it can be very expensive – and so is winning public acceptance.
"Just putting systems into housing developments where water can be reused for gardening or showers has proved difficult. As well as the expense, people just don't want them.
"One issue we have is catching the water when it falls in the first place. We don't possess adequate storage and what we have we don't always use as well as we could.
"There is a highly-complicated planning system involved in building a reservoir. This needs to be part of a national infrastructure plan."