East London reservoir reinvented as wetlands for public
A working reservoir site in east London owned by Thames Water has been transformed into Europe's largest urban wetlands nature reservoir and will begin welcoming visitors later this week.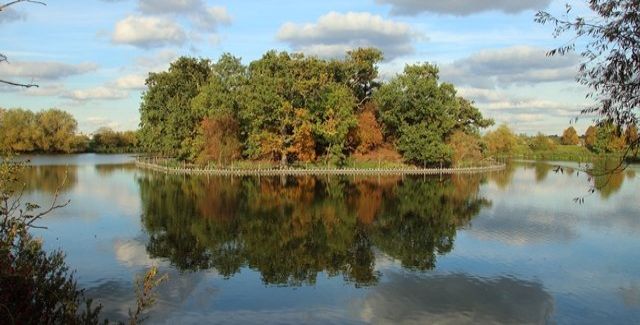 The gates of the Walthamstow Wetlands will be thrown open on today (October 20) for walkers, wildlife fans, anglers and birdwatchers to enjoy the 211-hectare site. As well as providing a haven for nature, the reservoir will continue to supply 500 million litres of drinking water to around 3.5 million people in north east London every day.
The transformation has been possible thanks to £10.6m of funding from the Heritage Lottery Fund, Thames Water and the London Borough of Waltham Forest and has included the laying of reed beds and walkways and the conversion of two historic buildings into a visitor centre, café, education space and viewing platform.
Richard Aylard, Director of External Affairs and Sustainability at Thames Water said: "Walthamstow Wetlands is an enthralling part of London's industrial heritage but remains a vital modern resource supplying millions of Londoners with high quality drinking water every day.
"It's great that the site is now being opened up so that local people and other visitors can enjoy this special place for nature and relaxation, while also learning more about where their water comes from." 
A calendar of weekly activities, as well as seasonal events, will take place throughout the year at Walthamstow Wetlands in addition to a programme of interactive learning, volunteering and school engagement which will be delivered by London Wildlife Trust. The Wetlands, comprised of ten reservoirs, which store water before it is treated and made suitable for drinking, also boast London's largest fishery and accommodate fish such as trout, carp, roach, tench and perch.
Leader of Waltham Forest Council, Cllr Clare Coghill, said: "Walthamstow Wetlands is a unique space in London. It is Europe's largest urban Wetland nature reserve, just 15 minutes away from central London. We feel very fortunate to have this fantastic oasis on our doorstep and are so pleased that members of the public are now able to experience this fantastic open space in urban London."
Gordon Scorer, Chief Executive of London Wildlife Trust, said: "We are delighted to be working with Waltham Forest Council and Thames Water to open this stunning nature reserve to the wider public. As well as being hugely important for wildlife, Walthamstow Wetlands is a fantastic place to enjoy nature alongside the beautiful industrial heritage of Victorian London.
We will be running a wide variety of events, including school visits, to help visitors discover the amazing wildlife that thrives here, and our volunteer opportunities will give local people a chance to get directly involved in protecting the natural wealth of the Wetlands. Come along and enjoy the big, open spaces and wide skies of Walthamstow Wetlands – we think you'll like what you see!"
The reservoir site is already an internationally important refuge for waterbirds and provide an important stopover for migrating birds flying north and south each year. A designated Site of Special Scientific Interest (SSSI), Walthamstow Wetlands is also home to the largest heronry in London and is a place where thousands of different wildlife species can be seen and enjoyed. For more information visit: https://walthamstowwetlands.com