EA to consult on Humber tidal flood risk
The Environment Agency is to ask local communities to complete a survey on how to manage tidal flood risk around the Humber.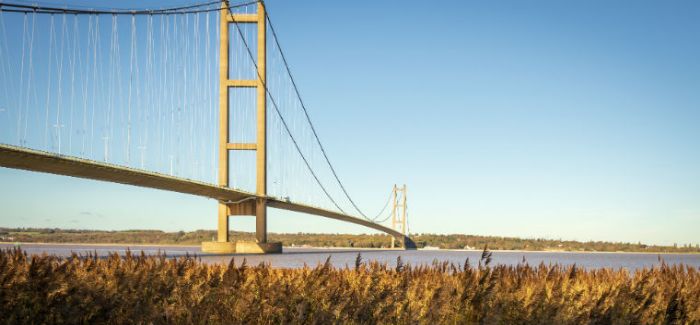 Current tidal flood risk work around the Humber is currently based on an existing 2018 strategy, which will see £150m invested in new or improved flood management schemes by 2021.
However, the Humber 2100+ partnership - made up of 12 local authorities, the Environment Agency and the Humber Local Enterprise Partnership - believe the time is right to review that strategy and ensure that all communities around the estuary can continue to prosper in the face of increased tidal flood risk due to sea level rise and climate change.
They want to understand how people in the area feel about tidal flooding and how it can best be managed, and are also keen to understand what people value in their local area and would like to see protected or taken into account as part of the new strategy.
The Humber 2100+ project team is currently undertaking technical work to look at what is possible.
However, they also want to know what people living and working in the area would like to see.
All of this information will be brought together next year to develop initial options, and then a public consultation will be held to allow people to comment on the emerging proposals.
"Tidal flooding can have an effect on businesses, agriculture, communities and the local environment, as we saw in December 2013, when 1,100 properties were flooded and there was huge damage around the estuary," said the Environment Agency's Humber strategy manager Philip Winn.
"It's one the biggest risks faced by people living on the very flat and vulnerable land around the Humber, so we want to involve as many people as possible in shaping the new strategy so that it truly provides a solution for all."
"This public survey is the first stage in gathering input from others, and there will be more opportunities to comment as we develop our plans."
East Riding of Yorkshire Council's portfolio holder for strategic management, Cllr Chris Matthews, added:"It is important East Riding residents who live near the Humber Estuary take part in this survey as it will help to inform us how aware people are of the risks of tidal flooding, how prepared they are if flooding occurs, and therefore what more we need to do as a partnership.
"Although we are working on a number of tidal flood defence schemes and other measures which will reduce the risk of flooding, we can never prevent flooding altogether, so we need to make sure residents are as informed and prepared as possible."