EA says future water needs could exceed 3.4bn extra litres a day
The country will need an extra 3.4 billion litres of water per day to meet future demands between 2025 and 2050 unless action is taken to drastically reduce demand.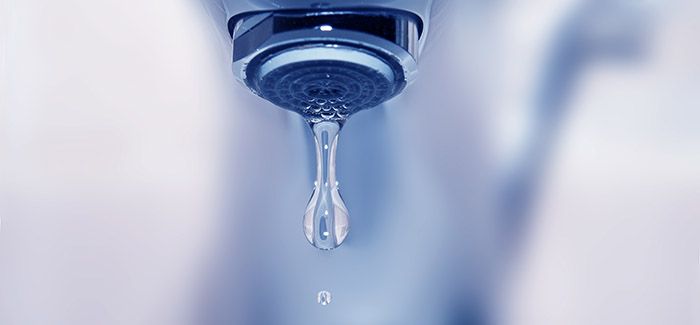 That is according to the National Framework for Water Resources from the Environment Agency and the department for environment, food & rural affairs (Defra), which predicts growing uncertainty of water demand and supply for the rest of the 21st Century.
Emma Howard Boyd, chair of the EA, warned that the "no action" approach would mean water shortages in many areas in England by 2050.
She said: "The National Framework for Water Resources is the step change required to ensure the needs of all water users are brought together to better manage and share resources. Collaboration is key if we are going to deliver the resilience and environmental enhancement we need."
In line with calls from sister publication Utility Week's Mind the Tap campaign, the paper recommends measures that will assist with lowering demand from 143 litres to 110 litres as well as halving leakage rates by 2050 and resource management for major projects.
The paper suggests 110l/d would be "the lowest PCC can realistically be achieved without government action in addition to water company action" but adds government intervention would make this more cost effective and at a lower risk than without.
It highlights a mandatory water labelling scheme as not only the most effective but also the lowest cost to government method of impacting PCC.
Mind the Tap is calling on the government to introduce the relevant policy change to introduce labelling and standards. The EA predicts PCC could be driven down to c80l/d by the 2050s with mandatory scheme.
Although demand reduction would not necessarily result in the savings being made in the regions that most need resources it could be implemented more quickly than infrastructure optiosn to make early progress towards meeting future water needs.
The EA outlines the most ambitious approach to reducing PCC would involve a mixture of actions from within water companies' control with government policy change such as water labelling and water metering.
It suggests a scenario led by water companies, developers and suppliers would carry a significantly higher cost and lower savings of water.
In addition to reducing demand, the EA is promoting leakage reductions of 50 per cent on average by 2050 in line with recommendations from the National Infrastructure Commission and commitments made within the water industry.
It suggests collaboration between the five regional water resource groups and water companies to participate in the leakage research programme to develop an "innovative and cutting edging leakage management approach".
The ambitious reduction target would, the EA suggests, drive innovation in the sector to identify and repair leaks as well as manage flow without disruption to the network.
To add to the challenges, the EA predicts environmental pressures will lead to "considerable reduction in abstraction" required from 2025 in the region of 880Ml/d to meet goals for sustainable abstraction. The paper suggests greater reductions in abstractions are likely to be required than those currently considered in water company management plans.
Rebecca Pow, environment minister, welcomed the collaborative approach the EA has initiated to increase efficiency. She said: "This framework is a significant step in the right direction, bringing together consumers, businesses and industry to reduce our water demand, and to put in place the infrastructure we need while preserving our water environment for decades to come."
Support was added from Dame Kate Barker of the National Infrastructure Commission (NIC) who called for a coherent long-term plan that ensures England's water system is resilient to drought and provide a reliable supply. She said the NIC welcomed the vision of the framework, which was in-line with NIC's own National Infrastructure Assessment.
"It is clear about the need to protect our natural environment and promotes collaboration between water companies, regulators, government and major users to reduce demand, increase supply and better share scarce water resources," she said.
By Ruth Williams