EA's dewatering guidelines to impact construction businesses
The Environment Agency has issued new guidelines that require contractors to hold a bespoke permit to discharge anything other than clean water off site into the surrounding environment.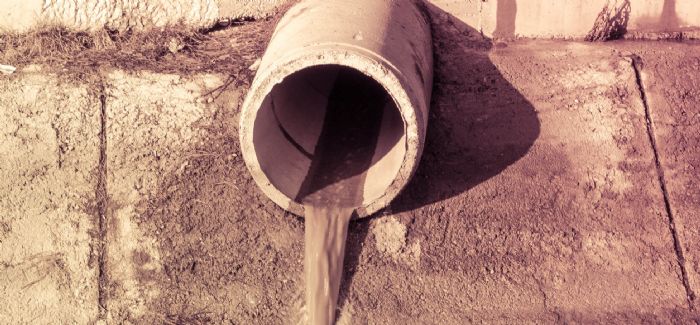 The EA's Regulatory Policy Statement (RPS), "Temporary Dewatering of Excavations to Surface Water", stipulates that an environmental permit is required to discharge liquid or waste water into surface water unless those responsible "have a short term, temporary discharge of uncontaminated water which is wholly or mainly rainwater, from an excavation to surface water (such as pumping water out of excavations on a building site)" and comply with all conditions in the RPS.
It says a bespoke permit is required if "your water discharge is from pumping out contaminated groundwater or water from contaminated land so it can be treated" or "your water discharge is from quarry activities".
Included in the RPS' conditions are demands that the discharge be limited to a maximum of three consecutive months and that it will not result in water containing fine or coarse suspended solids (silty water) entering surface water.
Among other demands, the discharge must not pollute surface water; contain any chemical dosing agents, flocculants or coagulants; or be from a site which is contaminated by oil, metals, hydrocarbons, solvents or pesticides or other polluting substances.
Siltbuster CEO Dr Richard Coulton said the new guidelines will have a major impact.
He said: "The implications for the UK construction industry are significant. Firstly, the management of excess waters on site can no longer be managed on a reactive basis – construction companies must always now be proactive. They must plan how to minimise the level of contaminants (especially silt) from entering excavations and plan how to dispose of any waters entering excavations.
"They must also plan their activity so that machinery and operatives are not working in areas where pumping operations are being carried out and they must plan the management of surface water runoff across the site.
"Soils on most UK construction sites are not fines free (they contain silts and clays) and therefore, following the new guidance, water cannot simply be discharged off site. Most construction sites are now faced with the challenge of either applying for a Bespoke Permit, with treatment on site, or finding alternative (and potentially more expensive) disposal route, for example, either by tankering off site or discharge to sewer – which requires the prior approval of the local utility company."