EA released record number of fish into rivers in 2015
The Environment Agency was able to release record numbers of coarse fish into England's rivers in 2015, partly because of improved water quality, it has revealed.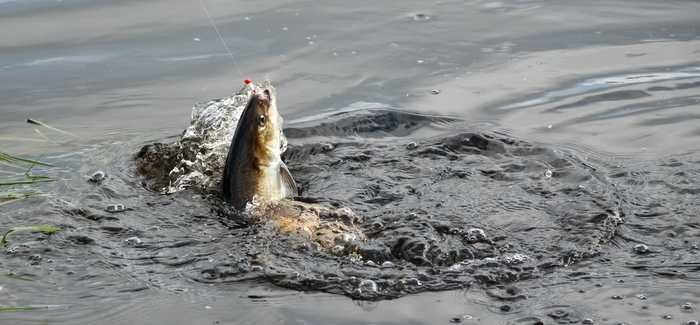 Last year was the best year ever for the EA's specialist fish breeding farm in Nottingham, with 452,220 fish and 1.3 million larvae put into rivers all over the country. They were all bred at the Environment Agency's Calverton fish farm.
Calverton is the Environment Agency's principal supply of coarse fish for restocking. Every year for the last 31 years the farm has produced up to 450,000 fish of nine species for restocking into rivers following pollution incidents or to help restore fish stocks in rivers where numbers are low. All of its work is funded by rod licence income.
Fish farm team leader Alan Henshaw said: "Many of our industrialised rivers have improved dramatically in water quality in the last 30 years and concerted restocking from Calverton has accelerated the restoration of natural fish stocks and viable fisheries. Last year was no exception and, while it wasn't a good summer for getting a tan, it was perfect for growing fish.
"Growth and production rates of fish that have been grown on the farm for 18 months have been the highest recorded at Calverton. Many rivers and lakes throughout England have benefited from these stockings and the quality of the fish is a testament to the hard work and professionalism of the staff."
Notable stockings that took place include 2,800 fish into the Great Ouse and 1,000 into the River Nene in Anglian region; 19,000 across the River Sow and River Tame in the Midlands; 14,500 into the Yorkshire Derwent; 7,000 into the River Tees in the North East; 9,000 to the River Alt in the North West; 28,500 into Birchmere Lake in London; and 32,700 across the River Brue and River Sheppey in the South West.
Fish species stocked were a mixture of chub, dace, roach, bream, barbel, tench, crucians, rudd and grayling.  
The fish breeding process is complex. Staff at Calverton remove the sperm and eggs by hand from the fish and the eggs are treated with a solution to improve the rate of fertilisation. They are then laid out in specialist trays and placed inside troughs, where they receive a fresh, temperature controlled water supply. The eggs are incubated for between three and 30 days depending on species and temperature. When the eggs have hatched, the tiny larvae start feeding on minute Brine Shrimp.
After a few weeks they are stocked into the onsite ponds until they are ready to be released into the wild. The process takes approximately 18 months from the egg stage to releasing the young fish into the wild.