EA completes dredging of Somerset Levels rivers
The Environment Agency has completed the dredging of the rivers Parrett and Tone on the Somerset Levels, a key element of its response to the last year's floods in the area.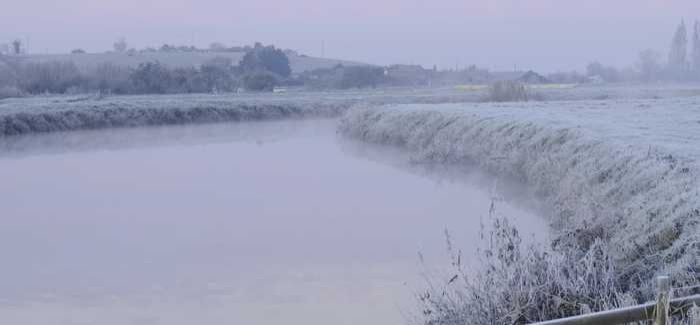 The agency has removed 130,000 cubic metres of silt in seven months of work, which began in March and was completed on schedule at the end of October. The dredging project, which cost £6M, concentrated on a 8km stretch of the two rivers near Burrowbridge. It will help reduce the likelihood and duration of flooding on Curry Moor and North Moor, on the A361 and the West Coast mainline.
The Somerset Levels were flooded both in the summer and winter of 2013, with the worst affected areas spending much of last winter under water causing misery to local residents. The dredging is the first phase of a 20-year flood action plan for Somerset drawn up by Somerset County Council.
On average, the river channels are a third wider after the dredging. Much of the silt removed during the process was donated to local farmers for use on their land.
Craig Woolhouse, Deputy Director of Flood Incident Management at the Environment Agency, said: "Our staff and our contractors Land and Water Services have worked extremely hard to complete this project on time. I'd also particularly like to thank local people for their patience over the last few months.
"Together we've completed one of the first actions for the 20 year Somerset Flood Action Plan, co-ordinated by Somerset County Council.
"We are now working closely with the Somerset Drainage Boards Consortium and Land and Water Services to share lessons learnt from this project. This information will help shape how this stretch of river is monitored and maintained in future."
Bank repairs to the River Parrett have also been carried out at Langport and Cocklemoor, while additional pumping capacity is being installed at several sites.