EA appeals for information on Wiltshire river pollution
The Environment Agency (EA) has appealed to the public for information about pollution in the River Kennet, Wiltshire.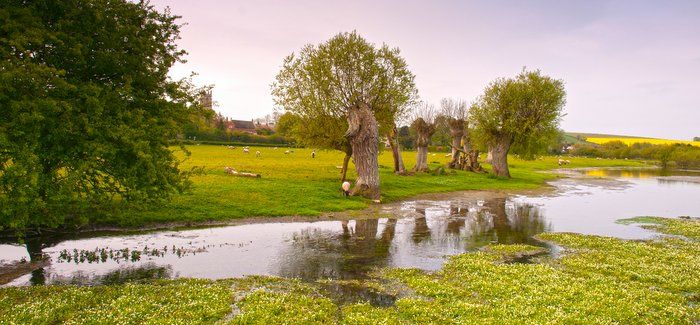 The River Kennet
The source of the pollution, which has been observed between Marlborough and Hungerford, is thought to be chlorpyrifos, a common agricultural pesticide.
The public has been advised to avoid skin contact with the water in the river until the exact concentrations and impacts of the pesticide have been determined.
People have also been advised not to fish or to eat any fish caught in this stretch of the river.
While there are no reports of any fish killed, investigations have shown that a number of macro-invertebrates have been.
Paul Hudson from the EA said: "We have had officers out this week sampling the river as part of our investigation, and we will be back on site today and throughout the weekend to continue to monitor the impacts and any longer term issues.
"There are numerous locations and ways it could have entered the sewage treatment works before it reached the river, and we are appealing for any information anyone has about how this happened. "
"The levels in the river are not believed to be harmful, particularly as there has been no impact on fish in the river, but Public Health England has advised that people should avoid contact with the skin and keep their pets away from the water until further information is available."