EA and NRW comment on water companies' draft determinations
Ofwat has today published the water companies' responses to their draft determinations, along with representations from the Environment Agency (EA) and Natural Resource Wales (NRW).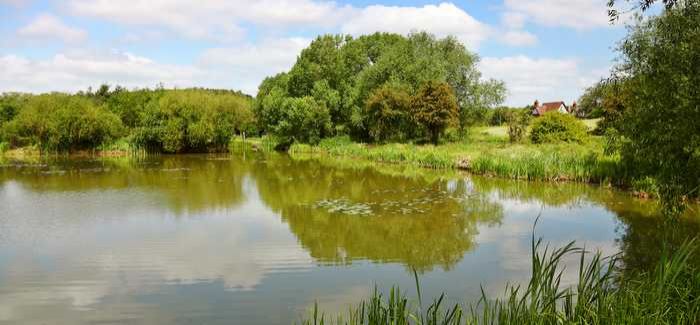 The EA says most of the water companies have set ambitious performance targets
In its representation, the EA said that while it was pleased with the outcome of the draft determination some water company outcomes and outcome delivery incentives (ODIs) "do not meet our expectations". The agency said the majority of water companies have set ambitious performance targets to improve compliance and reduce pollution incidents.
However, the EA highlighted Thames Water and Southern Water for not having ODIs that meet expectations for 100% wastewater compliance and zero serious pollution incidents. "Setting targets below these levels implies the companies are planning to fail," said the EA.
The agency also insisted there should be no rewards for water companies delivering their basic requirements.
Ofwat has agreed to 99% of the National Environment Programme (NEP) which, when implemented, will improve more than 6,000km of rivers, reduce abstraction by 277Ml/d as well as better protect habitats and bathing waters.
The EA said it was concerned that some schemes required to meet environmental obligations have been excluded from the draft determinations. These include:
United Utilities' Thirlmere Link West Cumbria water supply scheme
United Utilities' chemical and phosphorus trials and investigations
Bristol Water's NEP programme
Anglian Water's restoring sustainable abstraction and eel regulation programmes
The agency said that while it noted Ofwat is not challenging the need for this work, "we are urging companies to take this opportunity to provide further evidence".
Natural Resource Wales, in its representation, expressed concerns over Dee Valley Water's draft determination regarding issues with the quality of data supplied and the apparent lack of data assurance to support its business plan submission.
NRW said there are a several items that appear to have failed the criteria that would ensure their inclusion in the plan and allow Dee Valley Water to receive the funding required. Several of these items are of direct relevance to outcomes that NRW have supported in principle.
NRW said it would continue working with Dee Valley Water and the regulator through the business planning process to ensure that schemes, actions and outcomes are effectively implemented and that any future performance issues are addressed.