E-learning course helps gardening professionals save water
An online course for the horticultural industry developed in partnership UK water companies has reached a milestone as its 100th candidate achieved certification.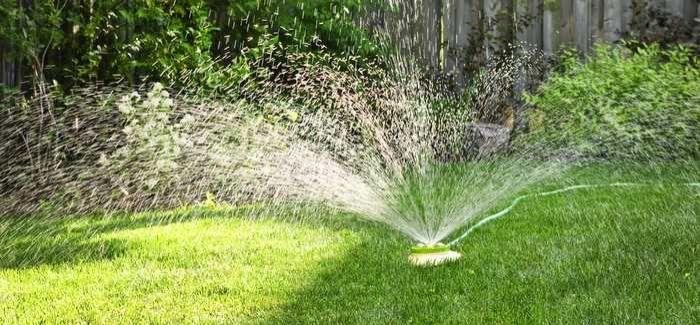 Since its launch a year ago, 100 professionals have now completed the 'Water Conservation Course' developed through a joint initiative by horticultural and landscape industry trade associations in partnership with a number of UK water companies. The aim is to reduce the demand for water in areas labelled by the Environment Agency as "serious water stressed". 
It requires horticulture professionals to demonstrate high standards of sustainable, cost effective and environmentally sensitive use of water in gardens, parks, sports grounds and other amenity areas.
The certificate enables holders, and the companies they work for, to take a leading role in demonstrating and promoting best water management practice to the public.  And, since all new homes and all commercial properties have metered water supplies, those individuals and companies have a potential competitive advantage in helping clients control their water charges, whilst enjoying the benefits of their new garden or landscaping.
Tim Mudge, Chief Executive at the Turfgrass Growers Association, said: "The e-learning course is an important step forward for the industry. It is the first time water companies and trade associations have co-operated so closely for the benefit of the environment. We would urge everyone to take advantage of this course to help manage water in the garden, which is such a precious resource."
Paul Cowell, Managing director of PC Landscapes Ltd added: "When we learnt about this course we immediately made it company policy that all operatives would take part. Our company ethos is one of sustainability where we design, construct and maintain the landscapes we plan.  The online test reflected this perfectly.
"The course not only highlighted the knowledge needed to undertake specialist landscape projects, but also gave clients greater confidence that we were the right company as all our operatives could demonstrate awareness of how water plays a vital role in their landscape projects. This is a must-do course for anybody dealing with the external environment."
Affinity Water, Anglian Water, South East Water, Southern Water, Sutton and East Surrey Water, Thames Water, Water UK and Waterwise all contributed to the development of the course alongside the professional associations.
Matthew Walker from Thames Water's water efficiency team said: "It's brilliant to see horticulturists taking the subject of water conservation seriously. The last thing we want is to stop people designing and enjoying beautiful gardens but it's important they do it in a way that protects precious water resources. If professionals know all about reducing water use in the garden they can pass this knowledge on to their customers so they're the perfect people for us to be working with."
The hour-long course comprises four modules focusing on planning, constructing, establishing and maintaining gardens, grounds and landscapes in ways which use minimal water. It costs £10 plus VAT and can be accessed online by visiting www.htalearning.org.uk