Dunnswood WwTW upgrade completed
An £11.9M upgrade of Cumbernauld's Dunnswood Wastewater Treatment Works has been completed by Scottish Water. The project has involved a new wastewater treatment process being introduced alongside the existing system to comply with new standards for wastewater treatment, and to provide for future population growth in the area as a result of development in and around Cumbernauld.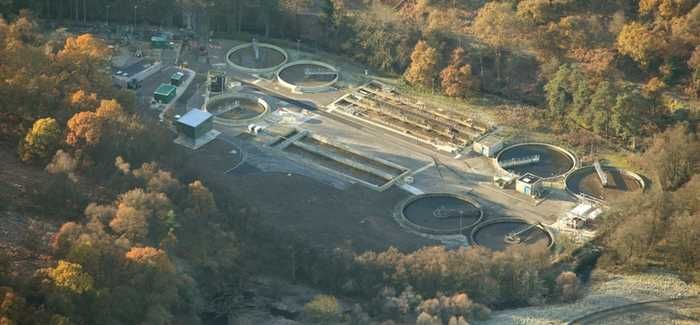 The new treatment works has been built alongside the existing one
Bill Elliot, Scottish Water's Community Team manager for Lanarkshire, said: "We have effectively constructed a whole new wastewater treatment works alongside the existing one. This involves pumping stations, a sampling chamber, giant underground tanks, a sludge treatment and storage facility, electrical controls and maintenance of existing kit on site as well."
A number of sustainable urban drainage scheme systems have also been introduced, with a new pond near Wardpark Industrial Estate and several more ponds on the other side of the road.
Scottish Water is investing heavily in North Lanarkshire in the 2010-15 period. Improvements totalling £87.2M are being made to water and wastewater infrastructure to enable growth in the area.