Drogheda faces fifth day without water after mains burst
The Irish town of Drogheda is facing its fifth day without water after a burst main left Irish Water struggling with a complex repair problem.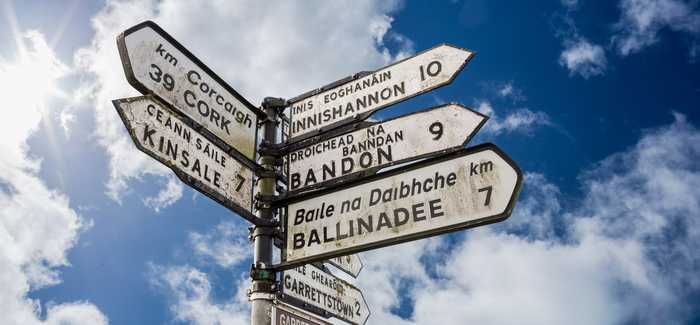 Tens of thousands of people in Drogheda and nearby parts of counties Meath and Louth have been affected by the outage, which has seen water rationing imposed, tankers deployed and Ireland's defence forces asked to help with the distribution of alternative supplies.
The burst occurred on Thursday evening (July 20th) in a mains pipe four metres below ground which takes water from the River Boyne to the Staleen Water Treatment Plant. Multiple attempts to fix the burst over the weekend failed, primarily because of the unusual nature of the pipe, which was of a type which has been obsolete in Ireland for more than 30 years.
Irish Water Managing Director Jerry Grant told local media that the damaged pipeline was the only section of Class 25 pipe in the country, and that it had proved impossible to source a replacement section from either Ireland or the UK. It has proved necessary to have a pipe section specially manufactured in Northern Ireland which will be installed on Wednesday (July 26th). Local people have been warned that water supplies will not be restored until Thursday at the earliest and supply is only likely to return to normal at the weekend.
Around 30,000 people are in the area which is primarily affected by the incident, but up to 75,000 have been affected in the surrounding area by intermittent outages and rationing.
As well as implementing temporary water supply stations, Irish Water has implemented a 'rolling schedule' whereby households in particular areas will have their supplies turned on for a short period each day with amounts used rationed. Supplies to the local hospital have been prioritised.
"Irish Water working in partnership with Louth County Council continues to implement our water contingency plans," said the utility in a statement. 
"Three attempts were made to fix the pipe since Friday. Due to the complexity of the repair and age of the pipe and ability to withstand very high working pressures standard the modified fitting arrangements are not holding. The pipe is 50 years old and has warped. In addition it is one of the highest pressure pipes which makes the repair more complex. A bespoke solution is now being engineered.  We expect normal supply to be restored on Thursday. 
"Irish Water apologises to customers for the inconvenience caused and thanks them for their patience while crews work to repair the burst. Irish Water and Louth County Council would like to thank the public for their patience and apologise for ongoing inconvenience."