Drinking water network optimisation cuts cost of energy per mega-litre
Three water utilities have cut the volume and cost of energy use across their drinking water networks by implementing optimisation technology.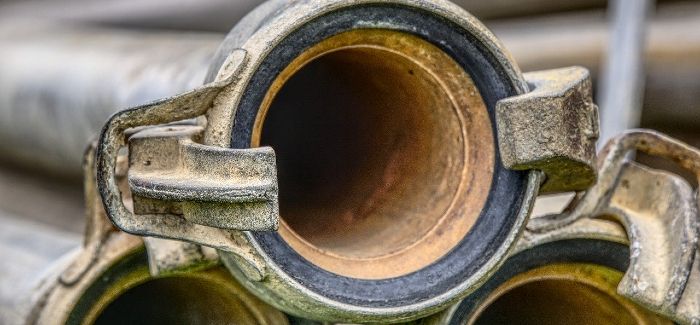 The companies, Northumbrian Water and Essex & Suffolk, which together form Northumbrian Water Group (NWG), as well as Bristol Water, presented their experiences on the WWT Webinar, Lessons From Three Smart Utilities, in partnership with Suez Smart Solutions, on July 16, 2020.
View the on-demand webinar here
David Walsh, regional control centre manager at Northumbrian Water, said NWG used fewer units of energy and saw a reduction in energy cost per mega-litre of water after implementing AquaAdvanced Energy (AAE) optimisation technology.
The group began its optimisation programme in 2007. "You can make huge efficiencies on energy through tariff management. The journey has taken 13 years. We started small and built up, in a modular way, over three stages. The first phase assessed energy savings based on two sample, standalone systems. Then we looked at the whole system simulating interaction between sites and providing robust assessments of cost savings from tariff management. Phase three was full-scale implementation," Walsh said.
Bernard Bray, production planning engineer at Essex & Suffolk, shared specific cost savings achieved at Woodham Walter pumping station within Essex & Suffolk. The three-pump station acts as booster when flow in the local network rises above 90 mega-litres a day (MLD).
"The difference between pre- and post-AAE showed a big drop in consumption of energy per mega-litre after implementation for this pumping station. We saved £2.62 per mega-litre, which equalled £100,596 a year, or 22.01 per cent overall," Bray said.
Additionally, Bray outlined how Essex & Suffolk applied optimisation to solve a raw water blending challenge at Langford Water Treatment Works. The plant is located at the confluence of two rivers and sees seasonal high levels of nitrates and occasionally metaldehyde.
Rapid roll-out
"We either take the works offline or blend low-nitrate treated water from another source with the output of the works. Covid has delayed commissioning, but I anticipate that AAE will let us routinely blend the water, not only in response to quality issues, and by doing so reduce costs," Bray said.
Mike Sumbler, water supply and energy manager at Bristol Water, presented the utility's project to implement a whole-network pump scheduling system during AMP6. The AAE system is now optimising 179 pumps and 17 major valves across 72 sites at the utility.
"This is a relatively small, integrated and, prior to implementation, automated network. On current estimates, we anticipate savings of £15k to £20k a month, rising to £30 to £40k a month," Sumbler said.
"Was a rapid roll-out safe? We have had no problems," he added.
Simon Bunn, senior manager and business development specialist at Suez Smart Solutions, gave an overview of AAE. "Our main focus is energy efficiency: which pump or combination of pumps to use to maximise energy efficiency in the network. It's about kilowatt-hours (kWh) per mega-litre of water delivered," he said.
"The system takes into account load-shifting, which makes sense when you have time-of-use tariffs, or spot market tariffs, which about 40 per cent of our customers use. It looks at the path water takes around the network and demand allocation in the network," Bunn said.
"It reads live data, pulling it from the Scada and telemetry system; that predicts water demand for every district metered area (DMA), pressure zone or pump station," he added.
"The data passes through to an optimisation engine, which works out a strategy for every pump, valve and variable speed drive, in half-hour blocks for every two days. This is a schedule for how to operate the system - keeping within all constraints of pressure and storage levels - while minimising energy and production cost," Bunn said.
"It's fully automated, end-to-end, sends commands via Scada, including set points to variable speed drives and to pressure-reducing valves (PRVs) and pressure sustaining valves (PSVs); and it starts and stops pumps," he said.
Efficiency savings
In the live Q&A session, the panel was asked: "How was the support from Suez while they were implementing the software?"
Bray said: "The professionalism and support from the Derceto guys (now Suez Smart Solutions), is fantastic. And you need that, because, while you think you have a good understanding of your network, and great kit, which will work first time, the reality is you will spend the year improving it beyond anything you thought possible. Everybody learns a huge amount. There are always things you need to do differently. As you travel the journey, in the first year of switching on, you need to have your hand held."
Sumbler added: "We had a very good experience. The guys from Suez were pretty much embedded into Bristol Water, like it or not, for six to seven months. The support and professionalism was there, any time of the day. We became friends. We are now moving to 'business as usual' weekly meetings."
One audience member asked Suez to quantify overall potential efficiency savings.
"We have been very, very consistent on this. We monitor it everywhere. It has been six to eight per cent reduction in kWh per ML almost everywhere we've looked at it.," Bunn said.