Dredging gets underway in Somerset Levels, says EA
Dredging of one of the major rivers in the Somerset Moors and Levels will start today, the Environment Agency (EA) has announced. Initial work on a 200m stretch of the River Parrett gets underway ahead of dredging of an 8km section of river near where the Tone and Parrett meet at Burrowbridge.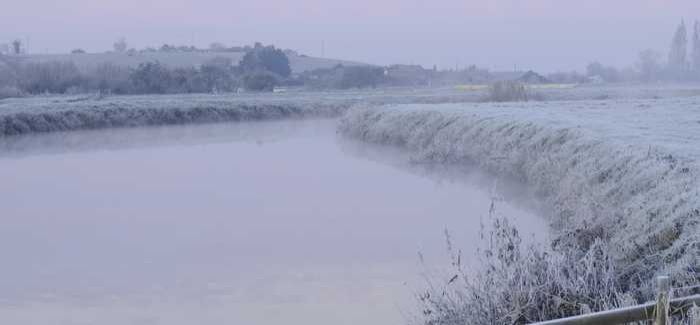 Dredging is taking place where the River Parrett meets the Tone
The preliminary work is on a key part of the river that has been specifically identified for dredging and where significant amounts of silt have built up. Dredging forms part of the Somerset Levels and Moors Flood Action Plan, commissioned by environment secretary Owen Paterson, and has been made possible by additional government funding announced earlier this year.
The start of dredging follows on from months of extreme weather which saw the country's largest-ever pumping operation on the Somerset Levels and Moors. Twenty-five temporary pumps, brought in by the EA to supplement the existing 40 pumps, worked to pump millions of tonnes of water off the Levels every day, meaning that residents were able to return to their homes as early as possible. Flood waters have now subsided meaning it is safe to start dredging.
Dr Paul Leinster, EA chief executive, said: "Today is an important milestone in the work to reduce the risk of flooding to people, property and land in Somerset and we welcome the additional money from government that has allowed us to undertake this further dredging.
'We are committed to dredging as part of the joint action plan which includes other measures such as supporting farmers and making some temporary flood risk management measures permanent. We will continue to work closely with Defra, Somerset County Council and other partners to reduce the impact of future floods."
John Osman, leader of Somerset County Council, said: "We have contributed a significant amount of money to the pot for dredging and so we are extremely pleased to see the first dredging activity taking place. It is vital that our flood-hit communities know this activity is taking place to give them some reassurance, but dredging is only part of the solution. The Somerset Moors and Levels Flood Action Plan is key to reducing the risk of flooding in the future and we will work hard to win the funding necessary to deliver it."