Doosan Enpure and NMC win Frankley treatment plant work
Doosan Enpure Ltd, in partnership with North Midland Construction Plc, have won a key role on Severn Trent's Birmingham Resilience Project, the £300M project to a more resilient water supply to England's second city.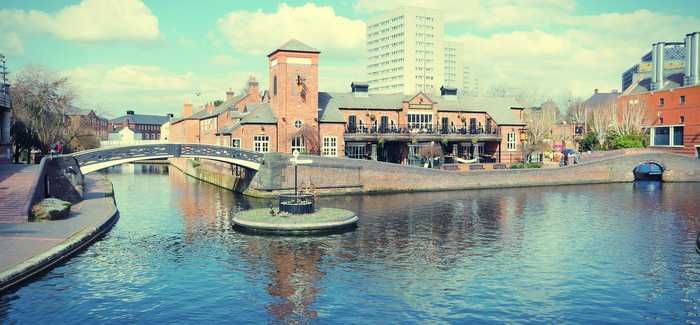 The two companies – in a joint venture called the DNM Alliance - will perform the design and construction of a new water treatment plant at Frankley, which treat water that will be supplied to Birmingham from multiple sources under the scheme.
The 'Treated Water' contract is worth in excess of £100 million. DNM Alliance will work together to deliver the project in a collaborative joint venture; the scheme will commence on site in the third quarter of 2017 and will be delivered over the next 3 years.
Avtar Jirh, Chief Executive Officer of Doosan Enpure, said: "We are delighted to be chosen for this prestigious project which will enable us to demonstrate our extensive knowledge and experience in the process engineering of water treatment works. We also look forward to working with our partners North Midland Construction and Severn Trent Water".
NMC chief executive John Homer added: "This is a fantastic flagship project to be awarded with one of our key customers and is a testament to the specialist capabilities that our group have developed."
The award follows the departure earlier this year of Severn Trent's preferred bidder -- the joint venture between Kier and Interserve parted company with the utility, with reports suggesting there had been disagreement over budget.
The Birmingham Resilience Project is the biggest infrastructure project in Severn Trent's history. It is required to support, safeguard and supplement the 119km-long Elan Valley Aqueduct (EVA) the Victorian-era aqueduct that brings water to Birmingham from Wales. A new intake from the River Severn at Lickhill Quarry will allow water to be supplied via a new pipeline to the works at Frankley, allowing the aqueduct to be closed for maintenance when required and providing a more resilient supply.
North Midland Construction is already working on the project as part of the BNM Alliance along with Barhale; work on this section of the project has including building three tunnels, totalling 4.6km, alongside sections of the EVA at Bleddfa, Knighton and Nantmel.
The Birmingham Resilience Project is expected to be completed in its entirety in mid-2019.