Digital Conference: 'Collaborate, don't wait' on resource planning
The most successful future water companies will be those most able to collaborate. This was the central message emerging from Water Security In A Changing Environment, a two-day digital conference from WWT, on June 10 to 11, 2020.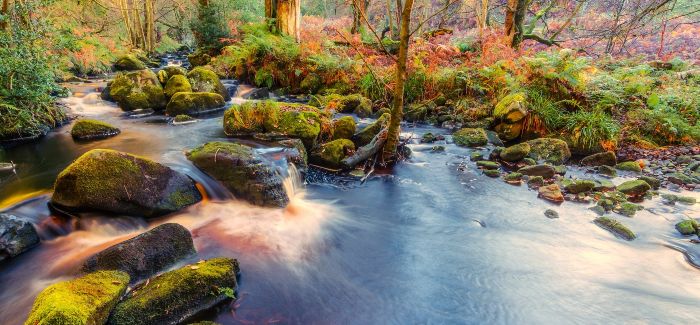 Chaired by Ben Earle, head of water efficiency, Southern Water, the interactive digital event brought together speakers and audience members from their homes in all corners of the UK.
The topic of future water security formed the core of conversation for the presentations, panel discussions, interactive question and answer sessions, digital networking and audience polling.
Jean Spencer, independent chair of the National Water Resources Framework, delivered the conference keynote on the new framework in England, which will guide significant new, long-term water security projects starting from 2025.
"The national framework, for the first time, is looking at the future needs of all sectors, and not just public supply. This is a move to cross-sector regional plans, and these will drive investment in the future," Spencer said.
Access the on-demand digital conference here
 She continued: "This highly collaborative approach to framework involves regional water companies, agriculture, Energy UK, environmental bodies, The Canal & Rivers Trust, landowners, and regulators and government."
There are five regional groups — North, West, East, South East and West Country — through which each water company's resource management plan will feed into the regional and national agendas. The draft regional plans are due to be published in 2020.
The national framework incorporates two pledges from the government's 25-year environment plan. They are "to leave the environment in a better state that we found it," and "to improve resilience to drought and minimise interruptions to water supplies".
"If no action is taken from 2025 to 2050, an additional 3,500 mega-litres a day (MLD) will be needed for public supply. To increase resilience to drought, we recommend a move to a one-in-500-year event, compared to one-in-200 years under existing resource management plans," Spencer said.
The framework is supported by the Regulators' Alliance for Progressing Infrastructure Development (RAPID), whose managing director Paul Hickey said "17 significant supply schemes" had been mooted across England and Wales. The projects fall into one of the four categories transfers, reservoirs, desalination or reuse.
Hickey said RAPID was "a regulatory experiment — an alliance of Ofwat, the Environment Agency, the Drinking Water Inspectorate and others. We're exploring ways to work together on problems, developing wider thinking, as well as delivering on RAPID's specific job. This means building a community, including organisations in Wales, Natural England, regional water groups and water companies. Collaboration is the key to delivering this agenda."
RAPID is operating "a gate process" for approving schemes, which will include evaluating "across the programme and ensuring the right mix and sequence of projects," Hickey said.
He underscored the need for interactivity between companies and regions saying "a key finding of national framework was the need for greater strategic transfers between regions."
Partner voices
As part of the panel discussion, Paul Hammett, national specialist water resources, the National Farmers Union, welcomed the new focus on cross-sector conversation. "From an agricultural point of view, we're delighted it has started. Until now water planning has been the domain of public sector supply only. Agriculture has been left to a fairly piecemeal arrangement," he said.
Patric Bulmer, head of water resources and environment, Bristol Water, set out the nature of the challenge and the potential upside of collaborating. "Every time you engage properly with a partner you roughly double the difficulty of implementing a project, but you also double its effectiveness," he said.
The question of how to get housing and other property developers onside to deliver water-efficient projects recurred throughout the conference. Spencer set out the challenge saying "rain water harvesting and water recycling at household level have a part to play, but the economics don't really work. The bigger opportunity is for new-build developments to design in recycling at a community level. The economics are tricky, but once you begin, innovation comes and the cost comes down."
There is a role for government to bring in building regulations, which would "shift the debate and see more take up", Spencer added.
Pilot projects
The conference heard from Water Resources East, one of the five water resource planning groups. "Our role is to deliver the Environment Agency national framework. We have a broad vision for eastern England, to have sufficient water to support a flourishing economy, thriving environment and needs of its population," said Robin Price, managing director, Water Resources East.
The organisation of 82 members is "co-creating" a regional plan, he said. "We are determined collaboration is the best way forward no matter how complicated," Price explained.
As well as public supply, the region's water is 15 per cent used "for non-household purposes, of which over half is spray irrigation; also food processing, power generation and manufacturing," Price said.
The region expects to need between 531 to 1,600 MLD of extra supplies by 2050. "A huge chunk of that is driven by sustainability reductions to deliver enhanced environmental restoration and ambition," Price said.
"We are looking at around 10 pilot projects that we want to deliver well over the next two years, testing a wide variety of theories and approaches across our region at small scale and large scale," he aded.
DWI warning
Marcus Rickman, chief inspector of drinking water, the Drinking Water Inspectorate, spoke of water quality challenges linked to climate change. He warned water companies to act sooner not later.
"Not to plan for climate change will potentially cause unpredictable issues with drinking water quality. These include unexpected pollutants, concentration of pollutants, movement of the ground leading to ingress within assets and sudden changes in demand."
Rickman said the sunniest May on record in 2020 had seen water companies "approaching us trying to bring in new supplies, or supplies that had been put out of use. In one case, we did not permit that source because it risked quality. It shouldn't have been left to the last minute."
The event also heard from PROWATER (Protecting and Storing Raw Water Resources through Actions at the Landscape Scale). The project aims to use ecosystem-based adaptation measures to build drought and flood resilience. It is 60 per cent funded by the European Regional Development Fund and 40 per cent by project partners, including the South East Rivers Trust, Southeast Water, Kent County Council, West Countries Rivers Trust and Antwerp University.
Debbie Wilkinson, groundwater manager, Southeast Water, said: "We're looking to develop and implement a payment-for-ecosystems services model based on a natural capital approach."
The conference also highlighted efforts to conserve the UK's rare chalk streams.
These are rivers dominated by groundwater discharging from chalk geology. They have a distinctive hydrochemistry and flow regime, and are characterised by pure water, rich in minerals, and a very constant temperature. This offers a haven for wildlife and leads to a characteristic mix of plants and animals. They're also specially valued for recreational fisheries and host many of the UK's most famous fisheries.
Only around 200 are known to exist globally, of which 85 per cent are in the UK.
Yvette de Garis, head of environmental engagement, Thames Water, explained: "Enthusiasts say they're our equivalent of the rain forests. However, there are times when they either have no water or are heavily polluted. There is a question as to what level of no-flow is acceptable."
Audience polling found a 46 per cent majority in favour of "water companies planning to reduce consumption from chalk streams to zero if co-ordinated with regulators and government". A further 14 per cent voted "yes, do it", while 25 per cent said "no" and 14 per cent "don't know".
Access the on-demand digital conference here
---
Future digital conferences from WWT:
Water Industry Asset Management: Delivering Long-Term Asset Health And Resilience, 4 to 5 August, 2020
Drinking Water Quality Conference: Enhancing Water Quality From Source To Tap, 25 to 26 November, 2020