Desalination to double globally by 2020, says report
Increasing water scarcity and rapid urbanisation across the globe will mean that the desalination market is set to double in size by 2020, according to a report by analysts Frost & Sullivan.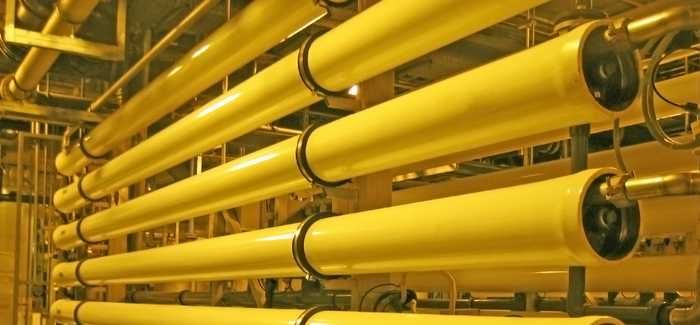 There are 17,000 desalination plants in operation worldwide
The 'Analysis of Global Desalination Market' report found that desalination earned revenues of $11.66BN (£7.6BN) in 2015 and estimates this will reach $19.08BN (£12.5BN) in 2019. More than 17,000 desalination plants are in operation in 150 countries worldwide, and the total capacity of plants in operation is set to double by 2020, it said.
As drought situations intensify, desalination will evolve into a long-term solution rather than a temporary fix, predicted the report. Developing cost-effective and sustainable solutions will enable technology providers to capitalise on this immense potential.
"Environmentally-conscious countries in Europe and the Americas are hesitant to practice desalination owing to its harsh effects on sea water," said Frost & Sullivan Environment and Building Technologies Independent Consultant Vandhana Ravi. "Eco-friendly desalination systems that do not use chemicals will be well-received among municipalities in these regions."

While a number of desalination projects are under construction in the United States, India, United Arab Emirates, Saudi Arabia and Mexico, adoption is slow in other drought-struck portions of the globe. The lack of regulatory support in several regions limits uptake.

Moreover, the desalination process is highly expensive and is prone to contamination. Thermal desalination technology uses large amounts of energy and releases significant volumes of highly salty liquid brine back into water bodies, which massively impacts the environment. Brine disposal will remain a prime challenge until a technology upgrade puts this issue to rest.

"Carbon nanotubes, radial deionisation and biomimetic aquaporin membranes are some of the new approaches that will push desalination to become an indispensable element in water management," added Ravi. "Innovations such as ceramic and polymeric membranes targeted at reducing operating costs will pave the way for the acceptance of desalination as a practical solution to tackle the shortfall in fresh water."