Degrémont creates global hub for ion exchange
French multinational Degrémont Industries has chosen its Canadian subsidiary, Anderson Water Systems, as the home for a new Global Technical Competence Centre for Ion Exchange.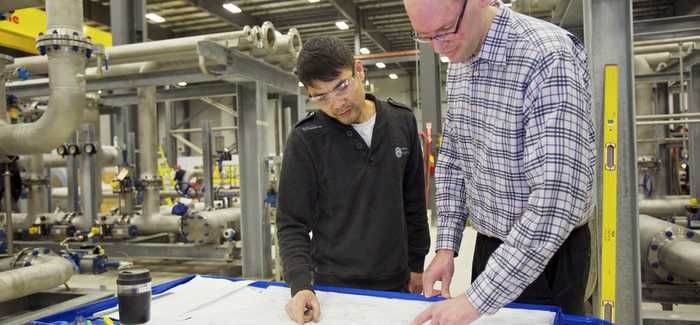 The high-level research will continue
The centre, based in Dundas, Ontario, will become a global hub for conducting highly specialised ion exchange research to help meet future global demands.
Degrémont said the global market for wastewater treatment products and services is booming. Sales of delivery equipment, instrumentation and process equipment, as well as treatment chemicals are forecast to increase at a 10.4% and exceed £58B by 2016.
Ion exchange involves replacing undesirable ions in wastewater with clean ones. The particular chemical exchange and method depends on the industrial facility and the kind of wastewater produced.
Anderson Water's clients include power plants, refineries, chemical production facilities, pulp & paper mills and pharmaceutical manufacturers.
"These industries need unpolluted water for sensitive industrial processes," said Anderson chief operating officer Kelly Froelich. "Our ion exchange methods can take clean water and make it ultra-pure.
"Degrémont's decision recognises Anderson's long history as a leader in industrial wastewater treatment systems. The high-level research we will continue to do here will benefit clients around the world, and shows how Ontario continues to be a global leader in water research."
The Ontario government is partnering with Anderson and Degrémont by contributing £628,000 of the £3.2M investment.
"Ontario is a terrific location for us," said Froelich. "There's a wealth of local suppliers such as valve and pipe fabricators and a talented workforce for us to draw on for water research as well as for manufacturing."