Defra consults to amend water industry SIP rules
The Department for Environment and Rural Affairs (Defra) has begun consulting on proposals to amend the Water Industry Specified Infrastructure Projects (English Undertakers) Regulations 2013 (SIP) which apply to large or complex water or sewerage infrastructure projects.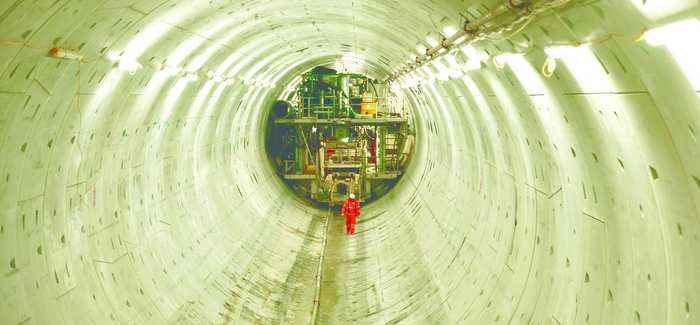 The diameter of the Tideway Tunnel will be more than 23ft
The changes would affect the Infrastructure Provider (IP), an independent company licensed by water regulator Ofwat to finance and deliver major projects such as the Thames Tideway Tunnel.
They would enable Ofwat to include conditions in an IP's licence, giving the IP the right to ask Ofwat to refer price control decisions to the Competition and Markets Authority (CMA). Water and sewerage companies already have this right.
Defra says that Elizabeth Truss, secretary of state, wants to get the views of the Competition and Markets Authority, Ofwat, water and sewerage companies in England, and the Consumer Council for Water as well as members of the public by September 8.
Defra says, the changes are aimed at:
Keeping the cost of procuring a proposed IP as low as possible
Removing any disincentive to invest in a proposed IP at an acceptable cost, in particular the Thames Tideway Tunnel, which is expected to cost £4.2B
Enabling potential future disputes to be resolved promptly, minimising any associated costs being passed on to customers.
An Ofwat spokesman said the proposed amendments were not specifically aimed at the Tideway Tunnel, but would address a gap in the regulations.
He added: "Where Ofwat licences an Infrastructure Provider, we will regulate economically. This will mean making price determinations about what it can charge.
It is therefore just as important for an IP to have a right to appeal to the Competition and Markets Authority as for any other water and sewerage company," he said.
The 15.5-mile Thames Tideway Tunnel will be more than 23ft in diameter running from Acton to Abbey Mills at a depth of up to 213ft. It aims to stop raw sewage flooding into the Thames during heavy rain.