Defra announces further delay in SuDS legislation
Schedule 3 of the Sustainable Drainage Systems (SuDS) legislation will not be implemented in October as previously stated by Defra, the department has announced.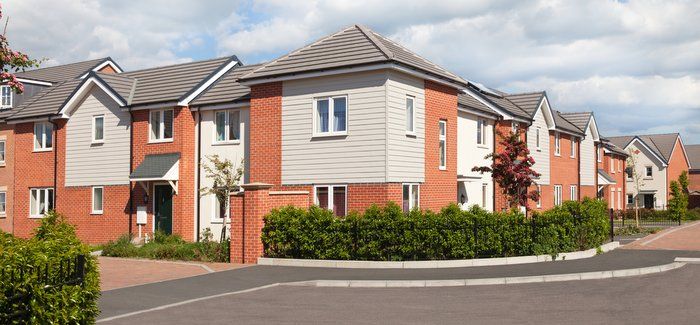 Implementing SuDs to a certain specification will make housebuilding schemes harder to fund, says EIC
BWB Consulting said: "The unfortunate announcement means the drainage of new development will continue to be a regional lottery with some areas adopting SuDS and some refusing to even consider adoption.
"Couple this with planning policy which demands SuDS are included and we are left with developments that will have drainage infrastructure with no long term management. Given the continued delay, is it time to question if Defra are truly committed to the implementation of Schedule 3?"
And the Environmental Industries Commission (EIC) deputy public affairs director Sam Ibbott said: "This is very disappointing. Not only has the implementation of SuDS been further delayed, but there is no indication of an updated timetable – leaving the industry in limbo, and potentially jeopardising investment.
"The announcement talks of implementing SuDS in a way that 'does not affect development'. It is not clear what this means, but we are wary of any move to dilute the regulations. If you think SuDS affects development, you should try flooding."    
An email to stakeholders from the Defra SuDS team said: "The government remains committed to implementing SuDS at the earliest available opportunity, but not in a way that affects development. While several departments are working hard on this, it has become clear we will not be in a position to implement Schedule 3 from October, as we had hoped.
"A statement will be made in the summer that will set out in greater detail our plans for implementation. However, we would still expect the secondary legislation setting out the implementation date would be laid in Parliament approximately six months before that date."
Ibbott told wwtonline: "What is meant by 'not in a way that affects development' is unclear to us, although we are investigating.
"My assumption is somewhere along the line developers have contacted Defra and said if it insists on implementation of SuDS to a certain specification it will add costs, making housebuilding schemes more difficult to fund, to find investment or to sell.
"I don't know if this is the case, but I do know in the 18 months we've been dealing with the department on SuDS we've heard no suggestions it would hinder development. Hopefully it is no more than a throwaway line that has been added without much further thought. The other alternative is local authorities have said developments are being held up in the planning approvals process because they have to factor in the new requirements when assessing whether to grant planning approval. It'll be one or the other – time or cost."
An initial delay was announced by water minister Dan Rogerson on January 6, when he said: "Regrettably, it is looking increasingly unlikely we will be in a position to ensure the scheme comes into force this April, which was our preferred date for implementation as stated previously."
"Defra is instead providing local authorities with the extra time they need to prepare for these new regulations to ensure local government is sufficiently prepared to undertake their statutory duties successfully from the outset."
This second delay was slipped out by email without a public announcement. Ibbott concluded: "This in itself is unhelpful. The lack of clarity is unhelpful, the lack of a timetable that means we do not know a date delayed implementation will take place is unhelpful – and whether Defra will scale back the requirements of the overall scheme once a new date is set is unhelpful.
"The situation has become quite muddied, which for our members whose income is reliant on SuDS makes planning for the future very difficult."