Dee Valley and Portsmouth top developer services league table
Dee Valley Water and Portsmouth Water have jointly topped the latest water industry league table, having both achieved a perfect score.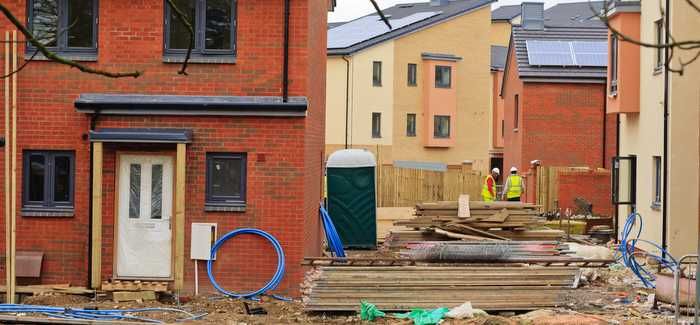 According to company performance data on meeting developer services targets, published by Water UK on Thursday, both companies met 100 per cent of their water services targets between July and September.
The aim of the standards, which were voluntarily agreed to by the industry in December last year, is to allow developers to compare the performance of the water and sewerage companies over a range of services including handling enquiries, providing quotations, connections, and the adoption of developer laid assets.
For the second time running Affinity Water was the worst performer with a score of 66 per cent.
However, the company also showed the biggest improvement since quarter 1 (April to June), following a recovery plan launched in May to increase resources to its customer contact, administration and construction teams.
All water firms improved or remained the same compared with Q1, except Bournemouth Water who's score slipped by 2 percentage points from 99 per cent to 97 per cent.
Meanwhile on the sewerage side, both Welsh Water and Yorkshire Water improved since Q1 to achieve perfect scores. The worst performer was Wessex Water, whose score slipped six percentage points to 90 per cent in Q2.
All other firms improved or remained the same compared with Q1, except Northumbrian Water whose score fell by 1 per cent.
Overall the average rating for meeting the developer targets for water services was 93 per cent, an improvement on 89 per cent in Q1. For sewerage services the average score increased from 94 per cent in Q1 to 97 per cent in Q2.
Chairman of Water UK's Developer Services Standards Group, Richard Warneford, said: "While the measurement and publication of these figures is still relatively new, an early trend is emerging with evidence that reporting is already driving improvements in performance.
"Over the past quarter there have been some inevitable increases and decreases in some of the 24 measures but we will use these results to engage with our key stakeholders to ensure the measures remain appropriate and properly reflect the levels of service expected of water companies."
-This article first appeared on Utility Week.