Daniel Contractors goes into administration
Financial difficulties have led to Daniel Contractors and subsidiary Land & Marine Project Engineering going into administration. Deloitte's Liverpool office has been appointed administrator to the group.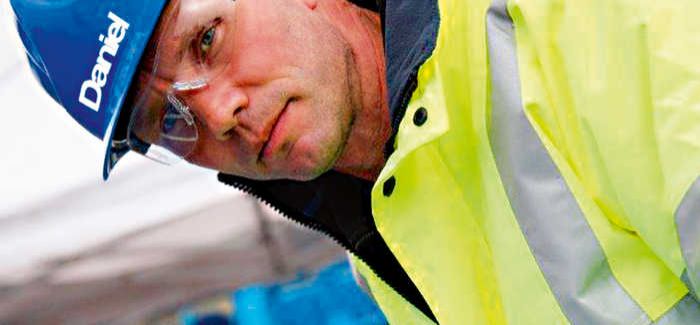 The administrators have not been available for comment but an employee for Daniel Contractors said: "We are in negotiation with our employees at the moment, and we have no comment to make."
There has been speculation in recent months about Daniel's financial position and The leaders 2013, the WET News supplement to be published soon, revealed that Daniel agreed a four-year, £9M funding with PNC Business Credit and RBS / National Westminster Bank in April 2012. The new facility, secured with the help of specialist corporate financiers, Dow Schofield Watts, provided Daniel and Land & Marine Project Engineering with funding to support the group's future business objectives and strategy for growth.
The group has nearly 1,500 staff and it is understood that the administrators will continue to trade two of Daniel's three contracts.
The group has provided Dwr Cymru Welsh Water with a maintenance service covering water and sewerage networks for several years. Commenting on Daniel Contractors going into administration, the utility said: "We are sorry to learn of this, as they have been a long standing contract partner of ours helping us to deliver essential services to customers.
"We have been monitoring Daniels' financial and trading position for a number of months and have taken steps to support them. In parallel to this we have also sought to protect the interest of our customers and have been running a procurement process to appoint alternative suppliers should the situation with Daniel deteriorate."
Welsh Water has appointed Enterprise Utility Services as an emergency contractor to undertake the contract with immediate effect. Enterprise has a five-month contract with Welsh Water as part of this emergency contingency arrangement.
Welsh Water sais: "Over the next few months we will complete the procurement process with Enterprise and the other three companies we have invited to tender for the longer term contract vacated by Daniels.
"The above arrangements ensure that not only can we continue to deliver service to customers  but that Daniel staff who have had to contend with significant uncertainty over recent weeks have continuation of employment via TUPE transfer to Enterprise. We are very grateful for the commitment that local Daniel's staff have shown by continuing to deliver day to day service whilst the company has been in such difficulties."
Enterprise plans to hold briefing sessions with Daniels staff on today (Thursday, May 16) at seven locations across the region. "These sessions will be jointly held with Deloitte, the appointed administrator and who have an obligation to brief staff on the current situation with Daniels," said Welsh Water.