D-MeX should deliver 'step change' - Ofwat's Barasi
The new developer services measure of experience should deliver a step change in performance, Ofwat's Dena Barasi told delegates at Utility Week Live.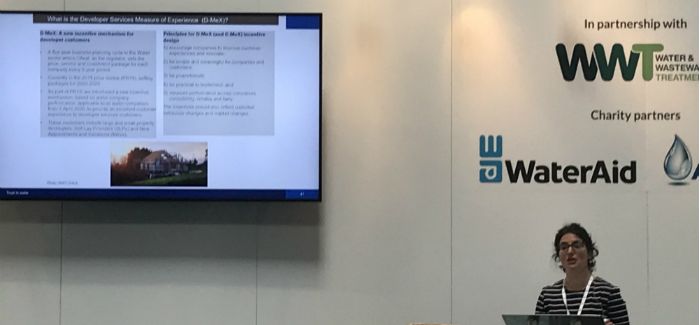 Ofwat introduced the Service Incentive Mechanism (SIM) in 2010 to encourage companies to deliver excellent levels of customer service, but the measure did not cover developer services customers.
To address SIM's limitations, the regulator is introducing two new measures, C-MeX and D-MeX, to cover domestic and developer services customers, with both seeking to assess the experience of all customers rather than just those who have had cause to complain.
In addition to speaking to developers to find out how they felt about their experience, D-MeX will also make use of metrics that Water UK developed in 2014 to provide a more objective measure of performance, and companies will be compared and ranked.
"We heard developers' voices complaining about poor quality service from water companies and we think D-MeX will encourage improvements in performance in much the same way as C-MeX," Barasi, associate director in outcomes and customer engagement at Ofwat, told delegates today (22 May).
"It's really important to us. We know that poor quality service can have a knock-on impact on the economy as a whole and those building new developments and catering for the growth in population."
She described D-MeX as a "powerful tool", saying: "By comparing companies to each other and ranking them, and also through financial incentives, it should deliver a step change in the quality of service."
A D-MeX working group was established in 2017, followed by a pilot in 2018, and it is now in a shadow year ahead of full implementation in AMP7.
While the measure is still being developed, the current plan is for financial incentives to be asymmetric, with performance payments up to 2.5 per cent of a company's annual developer services revenue and performance penalties up to 5 per cent.
"We are actually considering changing this to ensure it will be effective," Barasi said.