'Critical decisions' needed soon on water resources
Decisions on major water supply projects will need to be made in the next two or three years if they are to be operational in time to avert future droughts and severe water shortages, speakers said at Utility Week Live in Birmingham today (May 21st).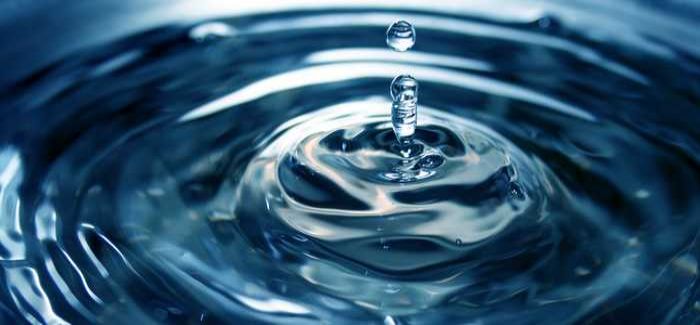 Yvette de Garis, head of environmental regulation at Thames Water, outlined Thames's immediate water resource plans which include aquifer recharge and the purchase of extra water from RWEnpower in combination with leakage reduction and demand-side measures such as metering and a water efficiency campaign to reduce per capita consumption. But she also highlighted the options for London and the South East in the longer term, which include water reuse, the construction of a new reservoir in Oxfordshire (the South East Strategic Reservoir Option or SESRO) and the Severn-Thames Transfer (STT) project.
She said that because of the long lead times involved with these projects – seven years for the water reuse plant and 15 years for the new reservoir – and uncertainty over what could be achieved with demand management, 'critical' decisions on proceeding with these schemes would need to be made in the next two to three years.  
"It's important to remember that the outcomes of demand management aren't under our control," said de Garis. "Customers might not respond to our messages and metering to the extent that we'd hope. Because of this we are clear on the need for timely decisions [on supply schemes] so we can manage these uncertainties and we don't leave customers and the environment in trouble."
She said that 2022-23 would be the key time when the go-ahead would need to be given for water reuse scheme in particular, as it was the only project with a short enough lead time to fill the possible shortfall that might exist in 2030. The next Water Resources Management Plan (WRMP) for the Thames region is due to be published in draft form in Sep 2022 and finalised in 2023.
She also urged against delaying decisions on the reservoir and transfer scheme options, adding: "History suggests that major projects in the UK can be beset with difficulties and delays. If that happens with water resources in the south east of England then we may well end up with options that are not the best for customers or the environment."
Responding to a question on why desalination does not feature more in Thames Water's plans, de Garis said that desalination was "very costly both in financial and carbon terms" and that the utility's existing desalination capability was only considered suitable for "emergency" use.
The session also heard from Dan Yarker, senior asset scientist at Affinity Water, on his company's plans to reduce per capita consumption from 152 litres per day to 129 by 2025. Affinity Water is rolling out compulsory metering, but Yarker also believes that publicity campaigning will be effective.
"Public campaigns on anti-smoking and microplastics have achieved a lot in recent years, so why not water?" asked Yarker. "As a technical and regulatory community we have a vital role to play in this."
Earlier, Elizabeth Brook, scientific consultant at the Met Office, told the session that the last ten years had seen three of the warmest years since records began, and that a dry winter in 2018/19 suggested that the summer of 2019 might be even hotter and drier than that experienced in 2017. Rainfall patterns are changing, with downpours becoming more intense and more spaced out, she said.