Cranfield team win international award for Nano Membrane Toilet
A team from Cranfield University who developed the Nano Membrane Toilet has been recognised with two awards at the 2018 International Water Association (IWA) Project Innovation Awards in Tokyo.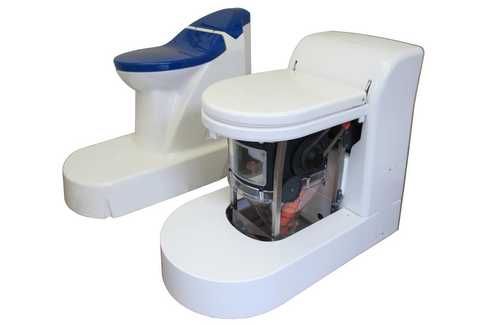 Awarded biennially at the IWA World Water Congress, the Project Innovation Awards recognise and promote excellence and innovation in water management, research and technology.
At the awards ceremony the Cranfield team picked up both the Kiran and Pallavi Patel Grand Innovation Award, presented to an outstanding example of innovation in the water sector and the Gold award in the 'Breakthroughs in Research and Development' category.
The Nano Membrane Toilet is being developed in response to the Bill & Melinda Gates Foundation's 'Reinvent the Toilet Challenge'. The challenge was to develop a toilet that provides a safe sanitation solution for the developing world, at minimal cost to the user. Many areas which lack access to this basic need are also those areas with non-existent or unreliable water, sewage and electricity supplies.
Cranfield's solution is able to treat human waste on-site without external energy or water, allowing it to be safely transported away and potentially reused.
Dr Alison Parker, Lecturer in International Water and Sanitation at Cranfield University, said: "We are absolutely delighted to be recognised in this way and it is a credit to everyone who is working on the project.
"Far too many people across the world live without access to basic sanitation. We hope the work we are doing will provide a solution that will keep people healthy and promote clean environments."
The Nano Membrane Toilet recently featured on the latest series of the BBC's 'Inside the Factory'. A video that explains how the Nano Membrane Toilet works can be found here https://www.youtube.com/watch?v=jGPpXF7y9Rg