Cranfield studies impact of trees on sewer network
Scientists at Cranfield University are using the Bluesky National Tree Map to analyse how the proximity of trees can impact on the sewer infrastructure. It is hoped the project will inform future planting strategies, urban planning policies and proactive maintenance programmes.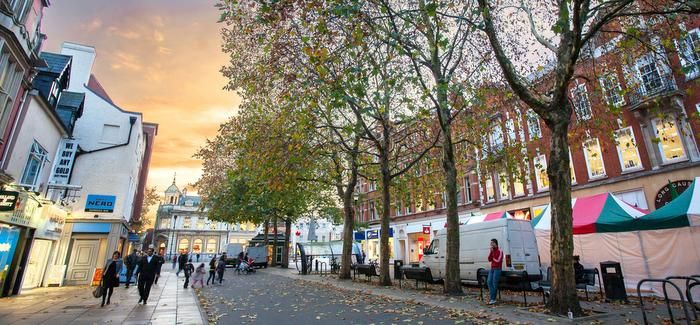 Foul sewer systems were most prone to intrusion
The aerial map, which will provide an understanding of the damage caused to underground drains and sewers by tree roots, details the location, height and canopy cover of more than 280 million trees.
Working with long-term data from Anglian Water, Cranfield considered the location of infrastructure assets such as pipes and manhole covers and their proximity to trees and compared this spatial information with records of maintenance jobs. By using Bluesky's National Tree Map data for the whole of East Anglia, scientists were able to show the likely zones of root intrusion, and the impact these trees had on the number / frequency of sewer blockages and other consequences.
The study revealed that bigger trees had less impact than medium-sized trees, and that foul sewer systems were most prone to intrusion. 
Dr Timothy Farewell, senior research fellow at the Cranfield Soil and Agrifood Institute, said: "Tree roots are only one of many environmental factors which can lead to infrastructure failure. However, tree roots are very good at exploiting weaknesses in sewer joints. Root intrusion into sewers can cause significant problems including blockages and significant serviceability issues. Trees can also impact on other underground assets by exacerbating soil related ground movement through fluctuations in soil water content."
The study concluded that sewers located near trees are 1.4 times more likely to be intruded compared to sewers with no proximate trees present, and are 1.8 times more likely where there are three or more trees. The incidence of blockage events in areas with more than 200 trees per kilometre of sewer is around 30% higher than in areas with less than 150 trees. The number of sewer blockages in areas with a prevailing proportion of trees with heights from 3m to 7m is almost 40% higher than in areas with larger trees (more than 12m in height). The research also found foul sewer systems and the pipes with the smallest diameter are most prone to tree intrusion.