Council leader warns nitrate levels in Solent are 'real challenge'
The leader of Fareham Borough Council has warned the issue of nitrate levels in the Solent continues to be a "real challenge".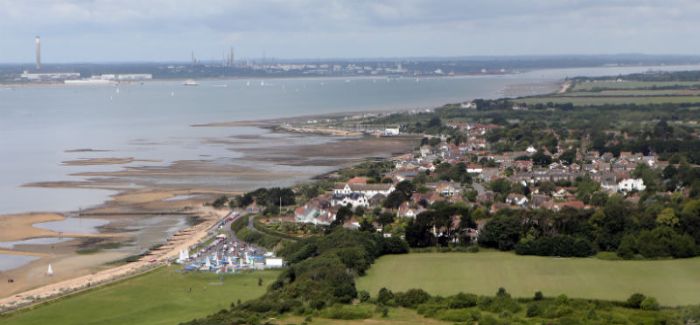 The council's executive met earlier this week to back an "interim solution" to ensure any new housing is "nitrogen neutral" and does not harm the river, while a longer-term solution is being worked on.
The measures include improving the water efficiency of council homes in the borough.
"Installing water efficiency measures in existing housing stock, such as council-owned housing stock, could provide sufficient reductions in water use to offset some new development," the report states.  
"Developer contributions could be used to fund the provision and installation of water efficiency kits."
The report also recommends improvements to Peel Common wastewater treatment works "to strip out the maximum amount of nitrogen".
Earlier this year, Natural England, the statutory advisor on protected sites, issued advice to councils in South Hampshire which warned that new developments must be "nitrogen neutral" in order to mitigate a "likely significant effect on internationally important protected sites" in the Solent.  
According to the report, Fareham Borough Council has not been able to issue planning decisions for a number of planning applications until they can demonstrate neutrality either on-site or via suitable off-site mitigation.
At present, Fareham Borough Council has in excess of 50 undetermined planning applications for new residential development under formal consideration.
In total these applications propose over 3,000 homes.
Where an increase in nitrates - which can be the result of increased amounts of wastewater from new dwellings - in the Solent cannot be ruled out as a result of new residential development, the council said must assess the effects in detail and, if necessary, address through mitigation.
'Whilst our number one priority is of course to protect the Solent, the nitrates issue continues to be a real challenge," said council leader, Cllr Sean Woodward. 
"One side of government is telling us that any new housing will be damaging to the environment whilst another is demanding delivery of thousands of new homes."