Costain installs 400 precast manholes for M6 link
Costain is installing about 400 Kijlstra precast concrete manholes as part of its Heysham to M6 Link contract for Lancashire County Council.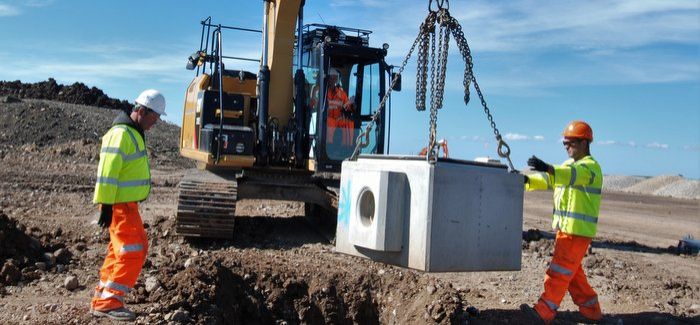 The Kijlstra precast concrete manholes were selected by Costain and the council as a safer, cost-effective and efficient solution to the drainage and maintenance infrastructure of the new 4.8km of dual carriageway.  
Compared to the traditional method of constructing manholes in-situ, the Kijlstra precast alternative is quicker to install, reducing site labour and delivering cost savings as a result.
"Our precast units are rapidly becoming the preferred option of major infrastructure projects like Heysham," said Kijlstra project manager Steve Gainsley. "Highways England is leading the trend because they've seen the benefits and want to reduce things like traffic management costs. Using our precast units speeds things up, so you can see why they're becoming more popular."
Shiona MacDonald, mainline roadworks manager with Costain, said: "Here at Heysham, we've used them in combination with plastic pipes, which are flexible and easy to handle. Speed of installation is the main advantage – the precast units just drop straight in."
When completed, in the summer of 2016, the new road will provide improved access to existing industrial and development sites such as the Port of Heysham.